How and Why Does Tony Ferguson Have Cauliflower Ears?
Published 05/09/2021, 1:11 PM EDT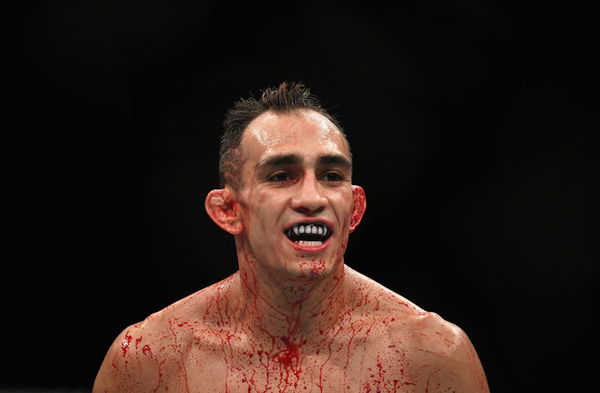 ---
---
The fan-favorite Tony Ferguson is ready to enter the Octagon once again to fight Beneil Dariush in a Lightweight showdown. The fight will be featured as the co-main at UFC 262 after the fight between Nate Diaz and Leon Edwards was postponed.
ADVERTISEMENT
Article continues below this ad
Ferguson is one of the more unique personalities of the UFC with an unmatched fighting style. 'El Cucuy' has been competing as a mixed martial artist since 2008 and is still one of the best Lightweights in the UFC.
His long career has given him a lot of visible scars and bruises, but most evident are his cauliflower ears. The medical term for cauliflower ear is an auricular hematoma, which is very common in wrestlers and fighters.
ADVERTISEMENT
Article continues below this ad
This is caused when a person gets hit on the ear while grappling, punching, or any other activity which causes trauma inside the ear, damaging the cartilage.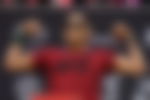 Cartilage is a flexible and connective tissue found in the ears, nose, and joints of the body. After the cartilage is damaged, the tissue near the area dies, cutting off the blood supply in the damaged area. It results in swelling of eras in an unusual way, which we know as cauliflower ears.
The first time Tony Ferguson saw a cauliflower ear.
Ferguson described his experience when he saw the cauliflower ear for the first time. 'El Cucuy' said "First time I seen a cauliflower ear I was really little. Didn't know what the hell was going on there.
ADVERTISEMENT
Article continues below this ad
"I thought he was born that way, had a tumor or something. And I wasn't too sure about it. Until my pops was like, hey you're not careful with the ears cause they are pretty big. He is like you are gonna end up like that".
Ferguson got his cauliflower ear when he was wrestling aggressively with his opponent in Michigan. At this point in time, Tony Ferguson was still a youngster and studied in his high school.
ADVERTISEMENT
Article continues below this ad
His equipment headgear was not tight enough and came off while he was wrestling. The opponent came in hard while his head collided with Ferguson's ears, leaving a bruise and giving him his first cauliflower ear.