How Did Khamzat Chimaev Bust His Lips? All You Need to Know About the UFC Fighter's Lip Scar
Published 04/08/2022, 9:32 AM EDT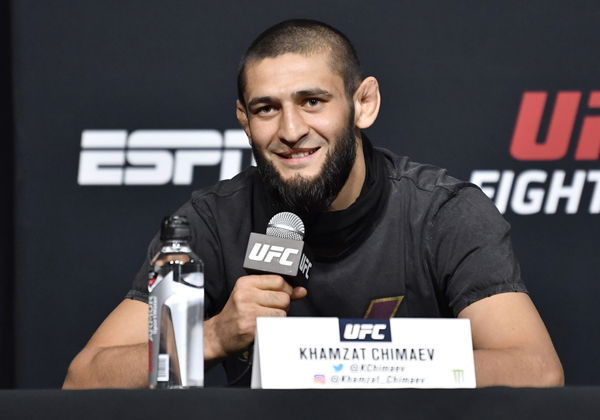 UFC welterweight Khamzat Chimaev has successfully created a lot of noise. With just four fights young in the promotion, the Russian-born fighter has created a name for himself with his undefeated record and dominant way of fighting.
ADVERTISEMENT
Article continues below this ad
He began his professional MMA career only in 2018 and quickly burst into the MMA arena. Today, he has become a popular fighter who has barely ever been hit in the octagon.
ADVERTISEMENT
Article continues below this ad
While he has been compared to Khabib Nurmagomedov several times because of their similarities, Chimaev's lip scar sets him apart. The scar is his most distinctive feature and many of his fans have wondered about the story behind it. Several viewers have also wondered if he has a cleft lip. However, that is not the case.
Khamzat Chimaev's childhood incident behind the lip scar
Chimaev's lip scar was the result of an accident in his childhood. As per several reports, he fell down a set of concrete stairs. Thus, he busted open his upper lip, knocked out a few teeth, and also broke his nose.
"My mom told me this, but I don't remember myself. I was two years old and we had a big staircase in our house and I fell down on the concrete," (h/t Sport Bible) he explained.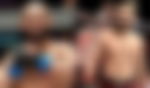 The fighter's scar has been a subject of taunts from other UFC fighters. For example, Conor McGregor has called him 'rat lip'.
Has the Lip scar affected Khamzat Chimaev's accent?
The Russian-born Swedish fighter also has a distinctive accent. However, it is not known whether the lip scar interferes with his ability to speak.
 

View this post on Instagram

 
Interestingly, his childhood fall still has repercussions even today. The 27-year-old athlete still can't breathe through his right nostril. This fact makes his rise in the UFC far more impressive as it is no secret that good breathing and cardio are very important factors for success in the sport.
Conor McGregor called Khamzat Chimaev rat lip
UFC star Conor McGregor is known for his trash-talking and leaves no chance at smoking other fighters. Chimaev too has been his target.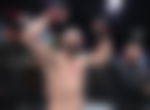 'Borz' took up his second UFC fight just ten days after his debut in the biggest promotion. While the UFC was praising the newcomer on Instagram, McGregor commented 'rat lip' in the comments. He, later on, deleted it.
Post this, Chimaev got back at McGregor and called him 'tap machine' and 'chicken' just like Khabib had.
What problems has Khamzat Chimaev faced due to lip scar?
It doesn't seem like the lip scar causes him any ongoing problems apart from the fact that the injury is used to taunt him. Apart from McGregor, UFC middleweight Israel Adesanya too has mocked Chimaev for his childhood scar.
ADVERTISEMENT
Article continues below this ad
On the other hand, many fans feel that the scar makes him look dangerous. UFC commentator Michael Bisping feels the scar makes him look like a 'Bond villain and thus, is great for his fight career.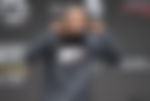 Khamzat Chimaev seems to be extremely promising not just at welterweight but also at middleweight. He has fought in both the divisions of the UFC and was seen as quite dominant. Hence, it would be interesting to see if the fighter successfully becomes the UFC champion soon.
ADVERTISEMENT
Article continues below this ad
Do you think Chimaev has what it takes to be the champion? Let us know in the comments.
Watch this story: Best Of Smesh Bros Khamzat Chimaev And Darren Tills Budding New Bromance