How Kamaru Usman Played an Important Role in Francis Ngannou's Victory at UFC 260 ?
Published 03/29/2021, 12:51 AM EDT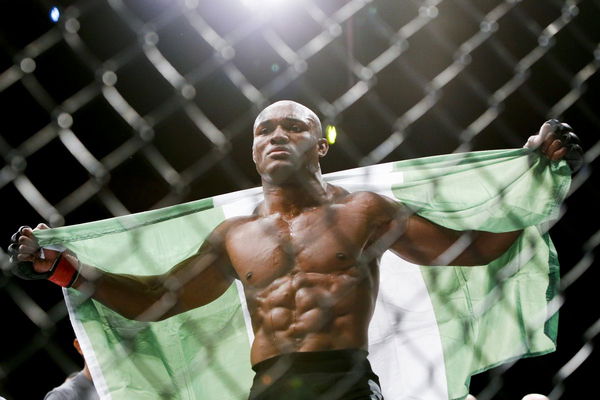 ---
---
Francis Ngannou officially became the third African-born UFC champion after defeating Stipe Miocic at UFC 260.
ADVERTISEMENT
Article continues below this ad
They meet in a rematch that was more than two years in the making. The duo fought back at UFC 220, where Miocic exhausted his opponent for 5 rounds and won the first fight by unanimous decision. A lot of people doubted Ngannou and questioned his game plan as he was gassed out.
'The Predator' didn't want to repeat his mistakes and requested Kamaru Usman to join his training camp. 'The Nigerian Nightmare' is an excellent wrestler with great striking skills. Plus, he has his priceless championship experience, which could help any fighter.
ADVERTISEMENT
Article continues below this ad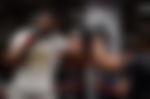 He has a good relationship with Ngannou and considers him as his brother. Therefore, 'The Nigerian Nightmare' accepted the offer and quickly joined his training camp. He was more than happy to help Ngannou add his name to the growing list of African champions.
Kamaru Usman provided emotional support
Joe Rogan interviewed 'The Predator' after his fight and asked him about Usman's presence in his corner. Francis Ngannou responded, "Having Kamaru Usman in my corner I know before I requested that I asked him that I knew he will be a good emotional support for me. As I consider him as a brother.
You know since the first time we met we always work alongside each other and support each other in every situation. And on top of that, you have his wrestling expertise that I knew that is going to be a very important fact in this fight, very decisive."
Francis Ngannou knew that Stipe Miocic would wrestle him, just like in the first fight. Ngannou couldn't have afforded another title fight loss, therefore he needed Kamaru Usman to coach him before and during the fight. Kamaru Usman continuously told Ngannou to calm down after the opening round, as they didn't want him to rush in as he did in the first fight.
Even with all his advice, Usman acted as a mental and emotional support for his friend, which helped him during the fight.
Israel Adesanya and Kamaru Usman inspired Francis Ngannou
Francis added more to Usman's contribution and said, "You know plus the fact that now he is the champion…he inspired me to become a champion as him since I've been wanting to become a champion like him and Israel Adesanya. So we can be like three African champion and we can expect to have a UFC in Africa very soon."
ADVERTISEMENT
Article continues below this ad
Usman and Israel Adesanya both inspired Francis Ngannou to become the champion and take the belt all the way to Africa. The new champion also opened the opportunity for the first-ever UFC Africa event, as the promotion now has three African champions in different divisions.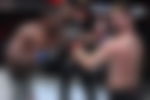 ADVERTISEMENT
Article continues below this ad
The training with Usman has shown remarkable results as 'The Predator' looked measured, calm, and very accurate. Usman has helped 'The Predator' in hunting down his prey successfully.