How Much Did Kamaru Usman and Jorge Masvidal Make in UFC 251?
Published 04/23/2021, 12:58 PM EDT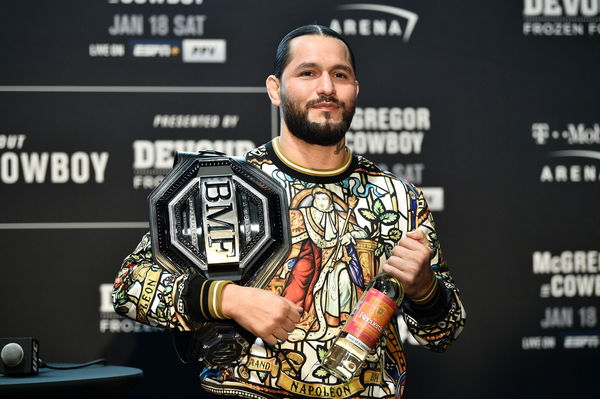 The UFC has struggled with issues related to fighter pay in the past and is still struggling but at the forefront of this is Jorge Masvidal.
The BMF belt champion has repeatedly fought and spoken out against the UFC regarding the system in which fighters are paid. However, this has worked out in his favor as the UFC seems to pay him what he's really worth.
In his BMF belt match vs. Nate Diaz, Masvidal brought in a lot of money for the UFC and sold out Madison square garden along with Diaz. Therefore, he received $5,20,000 from the UFC as compensation for his efforts.
ADVERTISEMENT
Article continues below this ad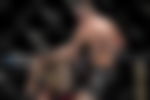 He is fighting again on Saturday in the main event of UFC 261. He'll challenge for the Welterweight belt against the champion Kamaru Usman in their rematch. Usman is not losing out on the money as he is being compensated heavily for his fights as well.
Usman earned $5,00,000 dollars for his win against Colby Covington. Meanwhile, he made a million dollars for his exceptional performance against Gilbert Burns.
Both Usman and Masvidal made a hefty profit for the UFC as they brought in 1.3 million pay-per-view buys for UFC 251. Usman earned $640,000 for defeating Masvidal and also earned an undisclosed amount from pay-per-view sales. Masvidal, on the other hand, made at least $500,000 and an undisclosed amount from pay-per-view sales.
Jorge Masvidal and Kamaru Usman rematch and the rest of the division
Based on the numbers, Usman and Masvidal should make at least $500,000 each from this fight. The fight will determine if Jorge Masvidal has what it takes to win the belt after coming up short the first time around.
Another welterweight contender Colby Covington will be watching from the sidelines as he is next in line for a title shot.
ADVERTISEMENT
Article continues below this ad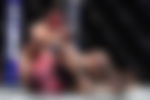 Another exciting welterweight prospect, Leon Edwards, is fighting Nate Diaz at UFC 262. If either of those two put in a great performance, they would get a shot at the title as well.
Diaz would fight Masvidal for the BMF belt in the rematch, and Edwards might leapfrog Covington in being the #1 contender. No matter what happens, the future looks good for the welterweight division with some exciting fights.
ADVERTISEMENT
Article continues below this ad
Do you think Jorge Masvidal can beat Kamaru Usman?