How Stipe Miocic Achieved His Body Transformation?
Published 03/27/2021, 12:13 PM EDT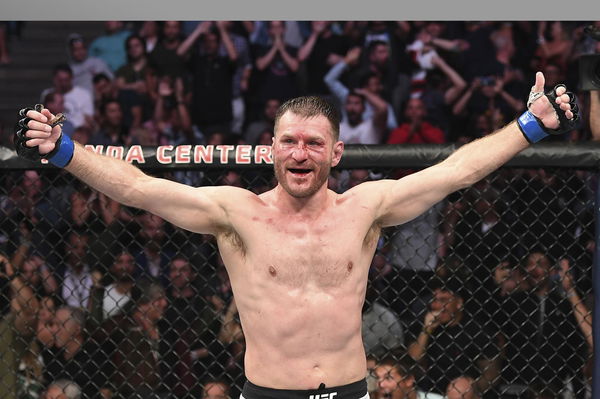 ---
---
Stipe Miocic is the current Heavyweight king of the UFC. He has successfully defended his title 4 times and has proven himself as one of the best Heavyweights to ever compete in the promotion.
ADVERTISEMENT
Article continues below this ad
Miocic has always competed as a Heavyweight and fans were shocked when they saw Miocic stepping on the scale for his trilogy fight against his biggest rival, Daniel Cormier.
Everybody noticed his body transformation. He weighed around 233lbs as a result of his transformation, Miocic was quite muscular and looked younger than ever.
ADVERTISEMENT
Article continues below this ad
In the first fight with 'DC', he weighed 242lbs. Miocic looked slower, and Cormier won the fight by way of knockout. In the second fight, he lost more than 10lbs and got to 230lbs and came in much lighter but still after all that weight loss 'DC' dominated him for a longer part of the fight until Stipe Miocic found his weakness and started digging punches to the body.
This resulted in a victory for Miocic, but questions were raised about his performance.
So when the duo meets in the trilogy fight, Miocic came in with a better version of his body. He added 3lbs of pure muscle mass, which helped him in controlling his opponent against the cage. Ultimately, Miocic got a satisfying win, and the transformation was a huge success.
Fans were thrilled to see the newer version of the Heavyweight champion. Everyone wanted to know what Miocic had been doing with his training.
What is Stipe Miocic training secret?
Stipe Miocic trained with Bobby Kaleal, his strength and conditioning coach, who prepared his body for this trilogy fight with Daniel Cormier.
Stipe starts his training with stretching with a different type of stretch to be performed on a particular day. Stretching is a very good way of starting a workout, many trainers and athletes prefer to start their exercises with stretching as it increases mobility and flexibility.
Then Stipe works with the bands for resistance training, which is a very good way of pumping blood in different areas of the body without lifting heavyweights. This reduces any chance of injury and provides a great warm-up.
Once the warm-up is done, the next thing for the Champ is hand-eye coordination. This is done to increase the reflexes of the muscles and helps boost decision-making during a fight.
A fighter has to choose the right move during a fight at a moment's notice and that's where reflexes kick in. It is essential for fighters to train their reflexes which Stipe Miocic has done very well.
This is followed by knee stabilization as Stipe has had some knee issues in the past. Doing this workout gives him confidence and helps in movement while switching stances. The next is weights and heavy lifting with pull-ups and some shadow boxing.
The workout helps inside the Octagon
Every workout is designed to help Stipe Miocic overcome his weakness and improve his strength. The movements performed in the excises are a mimic of a real fighting situation that could occur inside the Octagon while he is facing an opponent.
This workout has definitely helped the champion in adding muscles to his lean body. He looked better than he has looked in his entire career.
ADVERTISEMENT
Article continues below this ad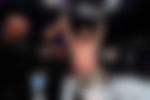 The workout was very effective and showed visible results. Miocic won the fight and looked very sharp. He was very quick and strong, plus his cardio was off the charts.
Fans want to know how Miocic will look when he fights Francis Ngannou in the much anticipated Heavyweight rematch?
ADVERTISEMENT
Article continues below this ad