'I Admit My Faults'- Michael Chandler Opens Up on Charles Oliveira Loss
Published 05/31/2021, 12:40 PM EDT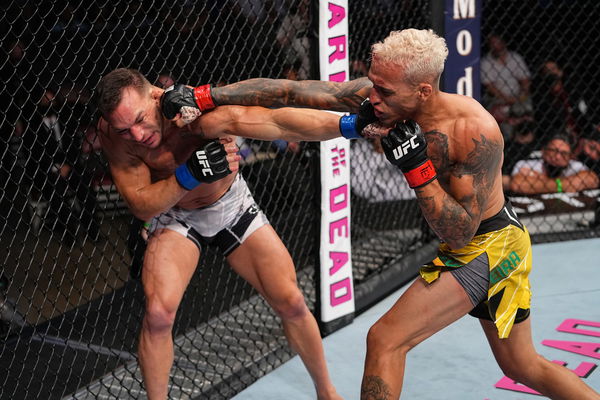 ---
---
The true strength of a UFC fighter is gauged by his ability to deal with a loss, and none are bigger than losing a title fight in the UFC.
ADVERTISEMENT
Article continues below this ad
Michael Chandler went through that loss at UFC 262 after coming as close as he could to winning the belt. However, his answer to dealing with the setback was unique.
He talked to MMA Fighting about his loss and explained how he wanted to keep it all out in the open. Chandler had lost 3 fights in a row and didn't want to fall into the same rut. Therefore, this was his answer to figuring a way out.
ADVERTISEMENT
Article continues below this ad
"Truthfully, I want to be transparent. This is therapy for me," Chandler said. "I have to admit that I lost. I have to admit that I have a problem, or I have to admit that I have an addiction."
His thought process behind this was that he wanted to own the situation. Letting a loss take over his life is not something that he wanted to fall back into.
Additionally, he had suffered enough in the past to know better at this point. Chandler also talked about the 12-step program and how accountability was the first step.
"It's a way for me to move on, but I can't move onto those things until I admit my faults, admit my past and admit my failure on May 15, just a couple of weeks ago, to be able to move forward," he admitted.
Watch this story: List Of UFC Fighters Who Are Married To Each Other.
Michael Chandler believes that he was really close to finishing Charles Oliveira
"I got caught, and I lost. Charles Oliveira was the No. 3 guy in the world. Now he's the No. 1 guy in the world. I have one loss in the UFC, and I had a 10-8 round against him," he said.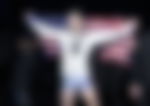 He concluded by saying that he was within a minute and an inch of finishing the fight. Chandler is learning from the situation and admitted that he was overzealous.
ADVERTISEMENT
Article continues below this ad
Moreover, this mental dissection of that loss shows his great mentality and resolve and proves that he has the mindset of a champion. The fans would love to see him hold the belt in the future.
Do you think Michael Chandler deserves a rematch for the belt?
ADVERTISEMENT
Article continues below this ad