'I Almost Cried Watching Masvidal' – Gilbert Burns Details Emotional Experience After Falling Out of UFC 251
Published 12/28/2020, 2:17 PM EST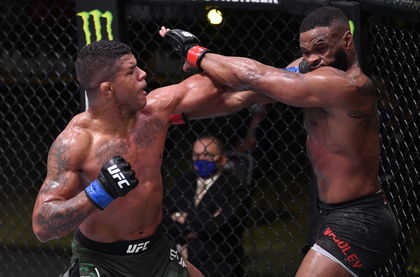 ---
---
Gilbert Burns always prides himself on never backing out of a fight. However, when years of hard work culminated into a title shot for him at UFC 251, he couldn't step inside the Octagon.
ADVERTISEMENT
Article continues below this ad
This was because he tested positive for COVID-19. Despite getting emotional seeing someone else take his spot, Burns is happy he didn't fight Kamaru Usman at UFC 251.
Following wins over Demian Maia and Tyron Woodley, Burns was ready to step up to the occasion. The UFC had offered him a title shot against Usman, which would serve as the headliner for UFC 251.
ADVERTISEMENT
Article continues below this ad
However, as fate would have it, Jorge Masvidal replaced 'Durinho' when the latter tested positive for Coronavirus.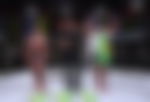 As a result, the Brazilian had to watch UFC 251 from his home, which made him emotional. "I was watching that fight and I was almost in tears because when Masvidal was walking out to the fight; it was supposed to be me.
"When I saw him walking, it was supposed to be me. I held on because my kids were here, but I almost cried watching Masvidal walking in. That was my chance. It was supposed to be me," Burns said while talking to MMAFighting.
Gilbert Burns details the road to recovery from COVID-19
Burns is one of the several fighters whose fights have fallen out at the 11th hour due to a positive COVID test. Some of them, such as Kevin Holland, have even made a quick return to the Octagon.
However, for Burns, the process of recovery has taken its own share of time. "My energy level was not normal coming back. It's a long process. I was not at 100 percent."
Despite the chance of fighting for a title shot slipping away from him, Burns considers it a blessing in disguise. Had the test result came otherwise, despite him being infected from the virus, he wouldn't have been able to compete at his best.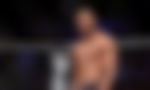 ADVERTISEMENT
Article continues below this ad
"I feel better that I didn't fight. I know that sounds weird, but if I got that virus and for any reason tested negative, I was going into the fight and I wasn't feeling good. Don't get me wrong, even if I'm not feeling good, I'm going to fight, anyway.
"I'm not going to pull out, especially for a title fight. I'm going to give my best. I don't know if my best will be enough, but I'll never pull out of the fight. But to take me out and I got home and started getting sick, I definitely see it as a blessing," Burns added.
Burns had another chance to fight for the title against Usman in December. This time around, it was the champion who needed a bit more time to prepare for the fight. It is now expected that the two will finally square off inside the Octagon at UFC 258 in February.
ADVERTISEMENT
Article continues below this ad