'I Always Like to Avenge Losses' – Holly Holm Talks About a Potential Rematch With Miesha Tate
Published 04/07/2021, 9:50 AM EDT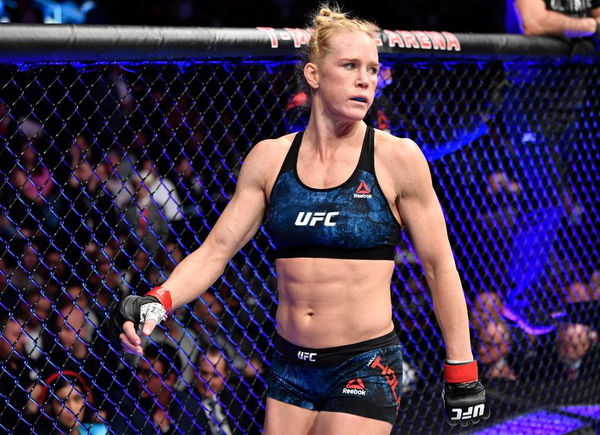 ---
---
Holly Holm and Miesha Tate are two of the best women's bantamweight fighters around. The two have been former UFC bantamweight champions and have had a stellar career till now.
ADVERTISEMENT
Article continues below this ad
The pair first fought each other back in 2016, Tate won that match and became the UFC women's bantamweight champion. Recently, Holm talked about how she would be interested in fighting Tate again, but her eventual goal is to go for the belt.
"My plan is to compete for the belt, so if that fight ends up being on the way there. Then absolutely I always like to avenge losses no matter what, so yes, I would like to do that."
ADVERTISEMENT
Article continues below this ad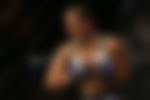 When a fighter or any sports person loses to a rival, they get so obsessed with their opponent that they lose sight of the actual goal. Holm knows that can be the case and talked about how she would not want to be in that situation.
"But I think sometimes you can get so fixated on one fight that you're not focused on whatever is coming your way."
eat for her."Whatever gets you to the belt, that's my ultimate goal, and it would be awesome if I could go through and do it all," Avenge my loss (to Tate), then go to the belt."
ADVERTISEMENT
Article continues below this ad
What happened in the first fight between Holly Holm and Miesha Tate?
The first fight between the two happened almost five years ago, and since then both the fighters have grown. The UFC 196 match between the two fighters was also great to watch, and Holm shares his views on the fight.

"I knew I was ahead on the scorecards and honestly, maybe I felt like I was getting a little too complacent there. Instead of being, you know, still acting with that sense of urgency. And she got in I should have been fighting the hands before doing that you know I let her get it way too tight before I tried to shuck her off. Just a big mistake cost me everything but ill be back."
ADVERTISEMENT
Article continues below this ad
Holly Holm has shown interest in competing with Tate and Tate is all set to make her comeback into the UFC. Whether the two fighters meet inside the Octagon is unknown. But one thing is sure, if they do, the match is going to be phenomenal.