'I Am in the Wrong Sport' -Kamaru Usman Explains Reason Behind Giving Up Wrestling
Published 06/30/2021, 10:15 AM EDT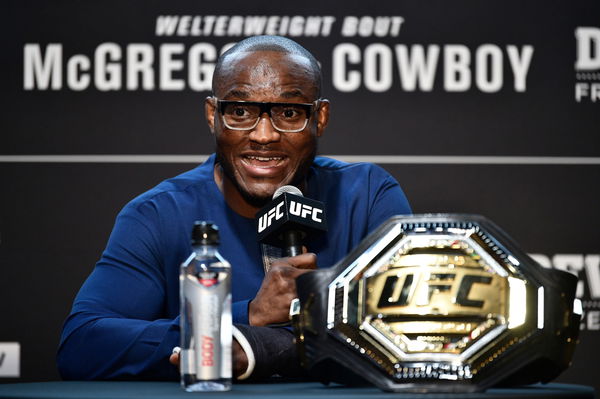 ---
---
UFC welterweight champion, Kamaru Usman, is one of the biggest names in the sport at the moment. 'The Nigerian Nightmare' is one of the best pound-for-pound fighters in the entire UFC roster. However, the road to the top hasn't always been so smooth for him.
ADVERTISEMENT
Article continues below this ad
In a recent interview with True Geordie, Usman explained what forced him to make the switch from wrestling to MMA. Usman was a wrestler during the earlier days of his career. However, he switched to MMA after not getting paid enough to make for a comfortable lifestyle.
ADVERTISEMENT
Article continues below this ad
"I'm helping these guys, throwing them around, I am just manhandling some of these guys, of course, they weren't throwing punches at my face, but, I am man handling these guys. And these guys would go out and compete and win the fight in 25 minutes, and they win 100 grand, 200 grand, 300 grand," said Usman.
"So, where we would train hard, wrestling is such a gruelling sport. We train so hard, fly to Russia, maybe win such a difficult tournament and you get 2000, 3000. It's like as a man I'm 24 now, I wanna be able to take a hot girl out on a date in the weekend. And, you trying to tell me I can't even afford that? I can't even afford to take a girl out on a date?" he added.
"I can't even afford to buy a couple of rum and cokes for the girl at the bar? So, it's like, something's gotta change here. I always worked out with this guy and I was manhandling these guys, and I just made 200 grand? Oh no, I am in the wrong sport. And so, that kind of started to creep in my mind that maybe I needed to make a change," Usman concluded.
Did Kamaru Usman make the right choice to shift careers?
ADVERTISEMENT
Article continues below this ad
Olympics is a different type of competition and it requires a lifetime of devotion. Also, one might argue that the compensation doesn't always justify the efforts put in by an athlete.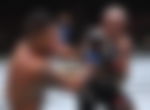 Given the heights he has been able to reach in the UFC, he will definitely look back at his choice and consider it as the right one for his career. What's next for 'The Nigerian Nightmare' in the promotion, remains to be seen. However, he is expected to stay as the champion for a considerable amount of time to come.
ADVERTISEMENT
Article continues below this ad