"I Can Even See Through His Mentality" – Alexander Volkanovski Claims Brian Ortega Is Not Good Under Pressure
Published 09/21/2021, 1:18 PM EDT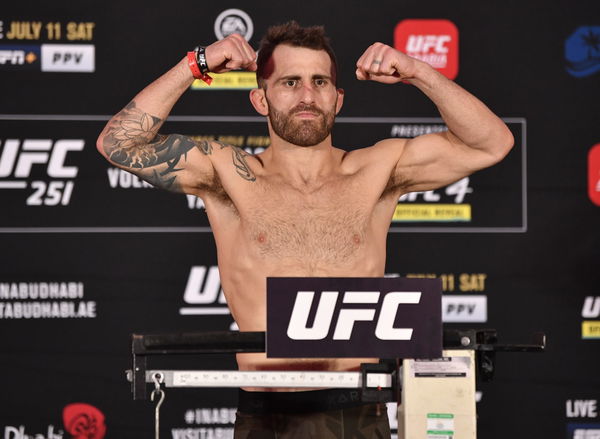 ---
---
Alexander Volkanovski will face Brian Ortega for his second UFC featherweight title defense at UFC 266. Prior to getting a set date, the pair were coaches on the latest season of 'The Ultimate Fighter.' As a result, the two got to know each other very well ahead of their clash.
ADVERTISEMENT
Article continues below this ad
Things started heating up between Volkanovski and Ortega during their time at TUF 29. The two have gone back and forth frequently, taking a dig at each other. Since then, 'The Great' is aiming to make a statement at UFC 266 by finishing Ortega.
Now, 'The Great' also claims to know Ortega's mentality and believes he can use it to his advantage. In a recent interview with Ariel Helwani at 'MMA Fighting on SBN,' while talking about his game plan, Volkanovski made huge claims regarding his insight into Ortega's mentality.
ADVERTISEMENT
Article continues below this ad
'The Great' said – "I am gonna be very calculated in my approach. But there are gonna be holes that I see. You know, obviously, you have got guys like, let's say Max Holloway, for instance… You have got a durable guy, he has got a great chin, and then he is obviously fit and got a gas tank. So, for a guy like that, it is going to be a little bit more difficult." 
"Where you know, Ortega, even just being with him through The Ultimate Fighter and all things like that, I can even see through his mentality and the things that he said that you know. He is not good under pressure, you know." – Volkanovski added.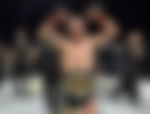 Alexander Volkanovski on Brian Ortega's last fight
Volkanovski won the featherweight title from Max Holloway in December 2019 and successfully defended it in the rematch. Meanwhile, Ortega lost a title clash against Holloway in December 2018, but made a huge comeback in October 2020 against Chan Sung Jung, aka 'The Korean Zombie.' However, Volkanovski doesn't seem to be impressed by Ortega's last fight.
In the same interview, 'The Great' said – "He looked great in his last fight. But that was because he was able to do whatever he wanted, you know. The Korean Zombie just let him do his thing… I am not trying to have a shot at Zombie. But Zombie fought a fight that everyone knows that I don't fight."
Watch This Story: Everything You Need To Know About Brian Ortega And His Girlfriend Tracy Cortez
Can 'The Great' Volkanovski put pressure on 'T-City' at UFC 266
Brian Ortega is 1-1 in his last two fights. In his fight against Holloway, 'T-City' showed that he can take vicious strikes. However, that won't be enough for him to defeat Volkanovski. It won't be wise for Ortega to take several strikes against someone like 'The Great,' who is known for his knockout power.
Meanwhile, Volkanovski is on an impressive 19-fight win streak. He has defeated several elite athletes, such as Max Holloway, Chad Mendes, and Jose Aldo, to name a few. It just means that 'The Great' is no stranger to a challenge.
ADVERTISEMENT
Article continues below this ad
In the same interview, Volkanovski said – "If I see anything, a little hint of 'oh yeah he doesn't like that crumble,' I am going to pour it on."
Watch This Story
If Volkanovski keeps moving forward, it is safe to say that he can put pressure on Ortega. However, 'T-City' is also no stranger to a challenge either. Regardless, it will be an exciting title clash for the fans.
ADVERTISEMENT
Article continues below this ad
What do you make of what 'The Great' had to say about Brian Ortega's mentality? Will Alexander Volkanovski be able to put pressure on 'T-City' at UFC 266?