'I Couldn't Accept This Fact' – Weili Zhang Opens Up on Her Loss at UFC 261
Published 05/24/2021, 8:38 AM EDT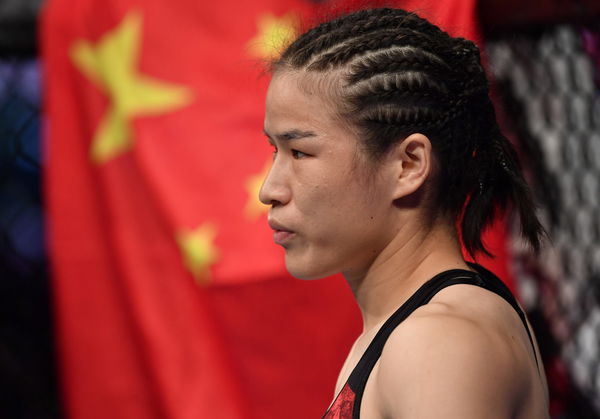 Weili Zhang faced Rose Namajunas at the co-main event of UFC 261 on April 24, 2021. 'Thug Rose' won that fight as she knocked out Zhang with a head kick in the first round itself. This was only the second time Zhang had lost in her incredible MMA career.
ADVERTISEMENT
Article continues below this ad
Prior to her loss against Namajunas, 'Magnum' had won her previous 21 professional MMA fights. Therefore, this setback came as a real shock to Zhang and her fans. Following that fight, people from all around the world have been commenting on the fight. While many congratulated 'Thug Rose' for her victory, some also criticized the referee for stopping the fight so early.
Recently during an interview 'Magnum' was asked about what she felt about the stoppage. She said, "When the referee pulled me away, I really couldn't accept the fact. I was not reconciled at all. I worked hard for a long time, and I trained very hard every day."
ADVERTISEMENT
Article continues below this ad
"And I brought a big team of mine to America, yet the match ended this early. Deep inside, I couldn't accept this fact. Many people think that I can't afford to lose. But it's not because of that. It's because I put in so much effort to prepare for this fight, and it was very tough for me every day."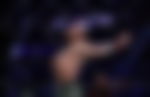 It clearly disappointed Zhang to lose like this, and she believes she would have done better if she could have continued.
Weili Zhang believes she was wronged
ADVERTISEMENT
Article continues below this ad
Zhang revealed what she felt was the mistake that cost her the fight. As she believed Namajunas would go for a low kick, she was preparing to defend that. Hence, the sudden high kick took her by surprise.
"And it was very sudden, very quick. And it's not like we went for three rounds and she overpowered me, or even after one round if she overpowered me and I lost, then I would admit my skills weren't as good. But this one is really, you know. I didn't have a chance to show what I've got. So I felt wronged."
ADVERTISEMENT
Article continues below this ad
Though the UFC 261 may have disappointed 'Magnum', she is not clinging to that loss. The former strawweight champion knows that she needs to get back to training and work her way back to a title shot again. Zhang is one of the best MMA fighters in the world and fans are eagerly waiting for her to get back to action.
Do you think Weili Zhang was wronged? Was the referee's decision to stop the fight correct? Do let us know in the comments.