'I Didn't Like My Life'- Francis Ngannou Shares Shocking Story of Working in the Cameroonian Sand Mines
Published 02/10/2021, 7:50 AM EST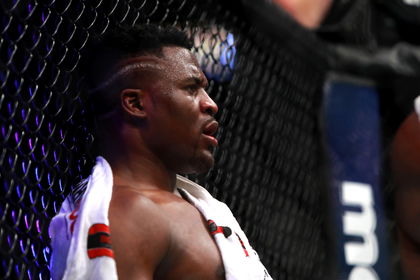 ---
---
Francis Ngannou spoke to Joe Rogan on an episode of his podcast and shared some heart-wrenching childhood recollections. The former UFC title challenger shared his experiences working in a Cameroonian sand mine back in his youth. Ngannou's journey to the top is well documented and fans of the heavyweight titan are aware of his past.
ADVERTISEMENT
Article continues below this ad
Chiefly, 'The Predator' has shared Instagram posts that see him back at the sand mine sites as an established figure. Ngannou shared his story earlier in the year and it's a sight to see him back on the grind. Moreover, he has spoken about the impact it's had on him, however, his recent interview certainly gave a fresh perspective.
ADVERTISEMENT
Article continues below this ad
Francis Ngannou pulls back the curtain
Ngannou explained that working in the mines started at a young age and played out until he finished off school. His description of the events is eye-opening as it gives a perspective on an experience unlikely to be bourne by others. Given the hardships he's had to encounter, it's no surprise that he's one of the most motivated men on the roster.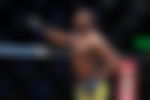 "I was about 10 years old when I started that because I was in the village where I grew up. After leaving my Aunt's house, I went to my grandma and we had to do something. We had to work to contribute at home to buy oil, to buy food and also for our scholarship, for our books. You have to work, even though that work was meant for adults, but we didn't have any option so we take what we had at the time."
'It Wasn't Enough'- 'The Predator'
Additionally, Ngannou also gave some insight into his frustrations growing up in poverty. His story serves as a harsh reality check, and it's jarring to hear some of the things he had to say.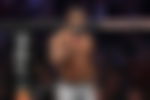 "I didn't like my life, and I anyways felt like I missed my childhood… I had to work by that age and it wasn't enough. When school starts I gonna go to school and most of the time still didn't have a pen to take notes or a notebook to write on it. Sometimes no shoes or clothes, my uniform was tear all over and I was frustrated to look around and see other kids looking good…
"You work sometimes and they don't pay you right away. It's maybe after months and sometimes they'll just kick you out of the school."
ADVERTISEMENT
Article continues below this ad
Francis believes his experiences have made him the man he is today, and it translates into his body of work. He's gearing up for his second title shot in the UFC against a familiar face in Stipe Miocic. The two have encountered each other in the past and 'The Predator' is sure of a varied outcome.
ADVERTISEMENT
Article continues below this ad