"I Didn't Want to Be There"- Donald Cerrone Reveals How His 'Inner Bit**' Made Him Quit Against Conor McGregor
Published 05/06/2022, 12:42 AM EDT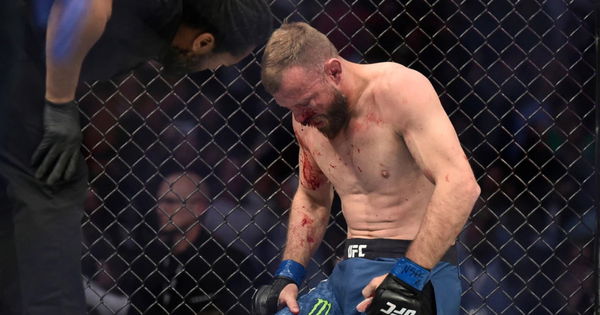 The Conor McGregor versus Donald Cerrone fight in 2020 was a very important fight for the Irishman, given that he redeemed himself after the most infamous loss of his career. McGregor's win over Cerrone solidified that he lost against a superior world-class fighter in Khabib Nurmagomedov, and in no manner was a washed-up fighter. However, things were different for Cerrone, as the Denver Cowboy just revealed new details that changed the entire perspective of fans going into that fight. 
ADVERTISEMENT
Article continues below this ad
With an upcoming lightweight fight against Joe Lauzon at UFC 274, Donald Cerrone revealed that he didn't want to be in the octagon with Conor McGregor back in 2020. This might come as a surprise to some, and for some others, something obvious.
ADVERTISEMENT
Article continues below this ad
Cerrone's performance during the fight was one of his worst, and his state of mind had a lot to do with it. His first-round loss to the Irishman had people writing him off as a fighter, but whether the statement holds true, it turns out that the voices inside his head indeed plagued Cerrone. 
WATCH THIS STORY – Tyson Fury, Kamaru Usman, Dana White, And Others React To Mike Tyson Battering A Drunk Fan On A Flight
Talking about the UFC 246 bout, Cerrone stated, "I worked my whole life to become who I am, and I worked my whole life to be UFC fighter and stand here in front of hundreds and thousands of people and fight. And on Conor McGregor fight, the biggest eyes, millions watching, my moment, and I didn't want to be there. I cannot answer that any clearer than that. It was such a strange feeling." 
Plaguing his mind: The Voices inside Donald Cerrone
'Cowboy' even had some doubts before walking out to the octagon to share the spotlight with 'The Notorious'.
ADVERTISEMENT
Article continues below this ad
"When I was in the back, I didn't wanna go out there. I don't wanna go, I don't wanna be…So when Conor gave me door, I took it. That was my inner b****, right? Took the door. Let's go. Let's get out of here…I have to live with that every day and the last couple years of my life I just didn't want to be there."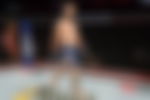 The fight community was quick to write him off as a washed-up fighter, but only a few saw it for it really was. Cerrone did not look his best in that particular fight. There was something off about his temperament at UFC 246 and, therefore, proceedings ended as soon as they began. 
ADVERTISEMENT
Article continues below this ad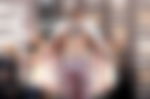 Few people, such as NBA analyst Stephen A. Smith, also believed that Cerrone was not ready for the fight. He received a lot of criticism, with fans calling it distasteful since he has little to no expertise in the UFC or MMA. However, with this statement from Cowboy, it looks like Smith seems to be having the final laugh.