"I Don't Consider Him the Greatest of All Time"- Colby Covington Says Khabib Nurmagomedov Just Fought a 'Bunch of Strikers'
Published 11/29/2021, 9:24 AM EST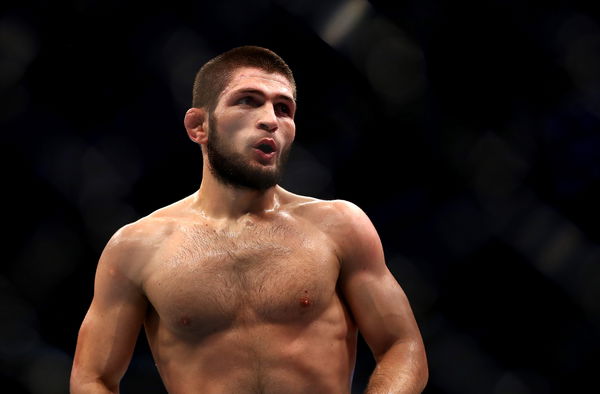 Most fights fans consider Khabib Nurmagomedov as one of the best fighters in the world. The Dagestani fighter has destroyed every opponent he has faced in the octagon with his deadly wrestling skills. No fighter has ever got the better of him in the octagon. 
ADVERTISEMENT
Article continues below this ad
Throughout his perfect professional career of 29 wins and no losses, Khabib has defeated many great fighters. Some of his most remarkable opponents have been Rafael dos Anjos, Conor McGregor, and Dustin Poirier. Khabib's strength and fight IQ is one of the most impressive.
'The Eagle' was also the UFC lightweight champion and defended his title until his retirement. Nurmagomedov had three title defenses. The undefeated fighter announced his retirement after his win against Justin Gaethje at UFC 254.
ADVERTISEMENT
Article continues below this ad
Nurmagomedov retired from fighting, following the death of his father, Abdulmanap Nurmagomedov, to whom he attributes his entire career. His father taught him to fight and served as a mentor for Khabib and many other Dagestani fighters. 'The Eagle' stated that following his father's tragic death, he made a promise to his mother that he would not fight.
However, some individuals do not think Khabib Nurmagomedov is one of the greatest fighters in history. Colby Covington, the former interim welterweight champion, is one of these individuals.
Covington detailed his reasoning in a recent interview with MMA News.
Covington believes Nurmagomedov is in the conversation as a G.O.A.T (Greatest of all time) fighter, but also believes Khabib has his shortcomings.
"He never defended his title that many times. He took a lot of breaks. And you know, he never really had someone that was well-rounded that fought him. He fought a bunch of strikers," said Covington.
 "It was good timing for his career… He didn't have to find anybody that could wrestle and strike with him… I don't consider him the greatest of all time. I mean, he has a great resume. Undefeated, retiring undefeated is a great mark. But definitely, he didn't challenge, or he didn't defend that title enough times. And you know he didn't beat enough high-level names to really speak for his resume as the GOAT. "
ADVERTISEMENT
Article continues below this ad
What is Khabib Nurmagomedov doing post-retirement?
From his fighting career, the Dagestani established a legacy at the UFC. He is now utilizing that legacy to amass a fortune for himself. "The Eagle' is a terrific entrepreneur who now owns a number of businesses.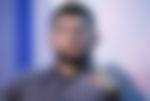 He owns and operates his own MMA club in Russia, which he took over after his father. The fighter also has his own water and sportswear brand. He also co-founded a football and MMA club with Clarence Seedorf, The Seedorf Khabib Performance Club. The Russian also has his own cellphone service named after his fight moniker- Eagle Mobile.

ADVERTISEMENT
Article continues below this ad
Do you agree with Covington? Let us know in the comments.