"I Don't Have a Relationship With Nick Diaz": Georges St-Pierre on His Rivalry With Nick Diaz
Published 10/11/2021, 3:55 AM EDT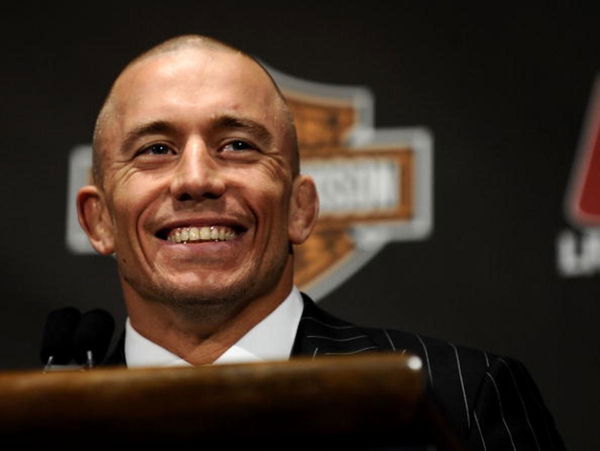 ---
---
Georges St-Pierre and Nick Diaz had one of the most heated rivalries in UFC history.
ADVERTISEMENT
Article continues below this ad
However, the heat between the two fighters seemed to have died down since their fight at UFC 158. In fact, fans even witnessed the two shake hands before Diaz's return to the octagon at UFC 266. Now, in a recent interview, Georges opened up on his relationship with Nick.
He said, "First, I don't have a relationship with Nick. He just happened to be in the same locker room. When he came, I didn't know, you never know what to expect, so I looked at him and he put his hand like this (gesturing a handshake). I said to myself, now it is all good, so I wished him the best of luck because he was fighting."
ADVERTISEMENT
Article continues below this ad
'Rush' even shared his thoughts on Nick's return to the UFC and what he thought of his performance. St-Pierre said, "It was a tough night for him because he came back after, I think, six or seven years. It was a long time. Nobody can come back as good as they were before after that much time. He was rusty, and it is not to make any excuses, but maybe we haven't seen the best out of him yet. Maybe he's going to come back and get better."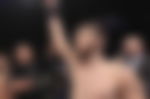 Georges St-Pierre and Nick Diaz – The Rivalry
Georges and Nick shaking hands, saying friendly words for each other, is something no fight fan would have ever imagined the two fighters doing.
'Rush' and Stockton's own fought for the UFC welterweight title at UFC 158, in one of the biggest welterweight fights in the history of the UFC. The build-up to the fight was intense, with a lot of trash talk involved, mostly from Nick's side. Georges even said that Nick reminded him of bullies that picked on him when he was a kid.
All the pre-fight build-up had the fans charged up, ready for a bloodbath. The two fighters finally went into the octagon and Georges St-Pierre came out victorious via a unanimous decision.
Praises galore for former rival
ADVERTISEMENT
Article continues below this ad
In the interview, Pierre also suggested that Nick might bounce back from his loss to Robbie Lawler at UFC 266, but only if he wants to. Georges said, "I think he can come back better if he wants to. Of course, it is always about if he wants to. There is a difference between fighters who go there to collect a paycheck and fighters that want to come back to become a champion. Whatever he chooses to do, he has to go all in. It's a game you cannot go halfway, you have to go all in."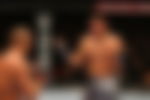 Watch This Story
Nick Diaz is one of the biggest draws in the UFC to date and is an absolute fan favorite as well. Georges shares the sentiment and even said that he enjoys watching Diaz fight. If Nick makes a comeback, St-Pierre will be one of the people tuning in.
ADVERTISEMENT
Article continues below this ad
What do you think of the rivalry between the two? Let us know in the comments.
WATCH THIS STORY – Event Recap: Best Fights From UFC Fight Night: Dern vs. Rodriguez