'I Don't Like Taking Easy Fights' – Tom Aspinall Calls Out Former UFC Heavyweight Champion Brock Lesnar
Published 02/20/2021, 1:32 PM EST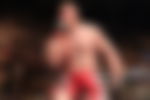 ---
---
Upcoming UFC heavyweight prospect, Tom Aspinall, has spent less than three minutes in the Octagon. His performances have led him to a fight against a former UFC champion, Andrei Arlovski.
ADVERTISEMENT
Article continues below this ad
Despite the massive experience gap, Aspinall feels he learns a lot more when he fights veterans such as Arlovski. Therefore, when asked about a potential opponent that he would love to fight in the future, the Brit dropped a massive name without hesitation – Brock Lesnar.
In a card that features a main event between two heavyweights, Aspinall will look to continue his devastating row of finishes. However, training with his father, one of the pioneers of UK jiu-jitsu, has taught him anything is that it isn't wise to rush for the same. Just like his fights, the 27-year-old knows he has a lot of time left in his career as well.
ADVERTISEMENT
Article continues below this ad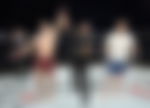 "I got a lot of time and I am not too bothered about rushing it. I don't like taking easy fights against up-and-comers. You know what, I would like to fight another veteran. That's what I like because I feel I can learn stuff from fighting these kinds of guys who've got a lot more experience than me so I'm not too bothered The Schmo. Doesn't really bother me," Aspinall told The Schmo ahead of his fight with Arlovski.
"If Brock Lesnar wants it, he can get the smoke. That's all I am saying," he added.
Tom Aspinall can climb the UFC heavyweight ladder rather quickly
Aspinall is a representative of a young crop of UFC heavyweights who are aware that rising the ranks in the heavyweight division might be slightly easier as compared to the other divisions. With notable fights such as Lewis vs Blaydes and Ngannou vs Miocic 2 on the horizon, the heavyweight division seems to be moving out of stagnation.
ADVERTISEMENT
Article continues below this ad
Therefore, the Brit, who has trained with Tyson Fury, finds himself in the perfect spot to make a quick rise among the big boys of the UFC. With a dominant outing against Arlovski, Aspinall can claim that he deserves a number next to his name in the heavyweight rankings.
Apart from his imposing physique and fast hands, Aspinall brings in a certain swagger with himself, which should help him in carving out a spot among the fans. However, as of now, Aspinall's focus should be on the Belarusian fighter who will take his professional fight tally to fifty-two this Saturday.
ADVERTISEMENT
Article continues below this ad
Read More: A Look into Stipe Miocic and His Fire Fighting Career