'I Don't Think His Cornermen Helped Him'- Referee Herb Dean Says He Was About to Stop the UFC Title Fight Between Alexander Volkanovski and Brian Ortega
Published 10/03/2021, 12:30 AM EDT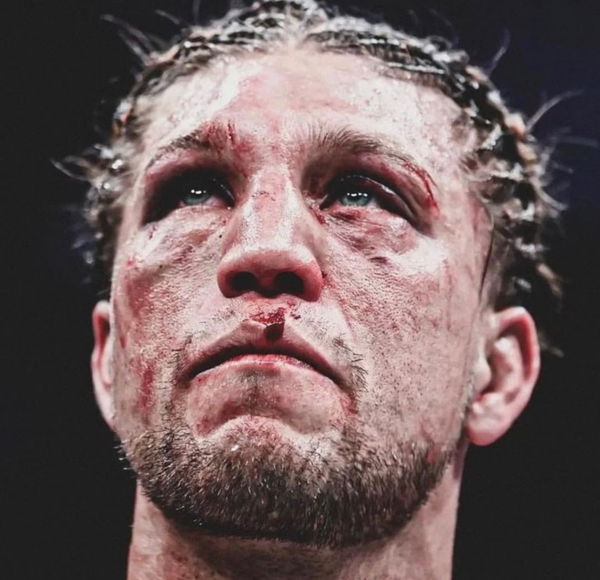 ---
---
Famed referee Herb Dean spoke to Helen Yee in the aftermath of UFC 266 that went down at the T-Mobile Arena. Dean was tasked with officiating the main event of the card which was a world title fight at featherweight. Alexander Volkanovksi defended his strap against Brian Ortega in what proved to be an absolute barn-burner.
ADVERTISEMENT
Article continues below this ad
Herb Dean was extremely close to the action and was able to witness one of the most exciting rounds in MMA firsthand. In round 3, there seemed to be a momentum switch when Ortega pulled off two back-to-back submission attempts which appeared to be lethal. However, after Volkanovski escaped, Brian Ortega collapsed out of exhaustion and Herb Dean shared his view on the incident.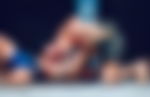 ADVERTISEMENT
Article continues below this ad
"I don't think his cornermen helped him [get back on stool]. He was laying there, he wasn't getting up. I think it was more of those 'Hey get up, it's time to get moving'… I can't speak for him but I know what it's like to struggle with yourself and he [Ortega] definitely was spending some time talking to himself there."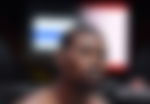 Should Herb Dean have stopped the fight?
The MMA community was buzzing right after the event as fans were debating as to whether Herb Dean ought to have stopped the fight. There were several situations where 'T-City' looked like he was ready to check out. Dean explained his thought process to Helen Yee and justified his decision to keep the fight going.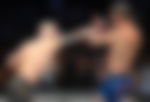 ADVERTISEMENT
Article continues below this ad
"It was definitely close to being stopped. At the end of the round, he was exhausted and he made it through the round and I think that a fighter has the right to make that decision after the rest period. He made it to the rest period. His problem was he was tired. I think getting some rest would be the best thing for him and he has the right to make that decision then."
Watch This Story
Because the fight was allowed to continue, fans got to witness an instant classic that is a 'Fight of the Year' contender. The decisions Herb Dean made in the fight were born out of veteran savvy as he believed Ortega was capable of seeing the final bell.
ADVERTISEMENT
Article continues below this ad
Let us know what you think of Herb Dean's decision to let the fight go on
Read this story: 5 Interesting Facts You Need to know About Jairzinho Rozenstruik