'I Feel Like I'm Rocky' – Jake Paul Says It's Not About Money Anymore
Published 09/15/2021, 1:13 PM EDT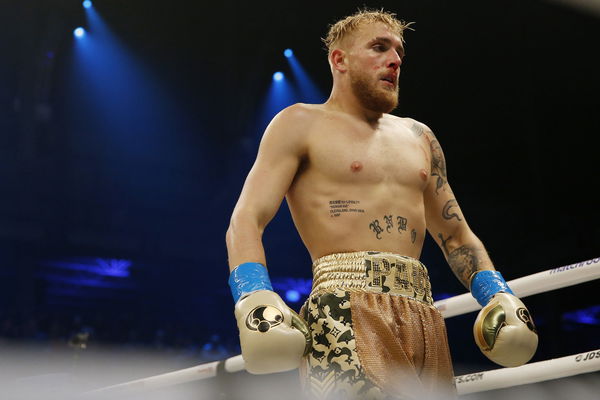 ---
---
Ever since Jake Paul started competing as a professional boxer, he has always been at the center of combat sports news. 'The Problem Child' has competed in 4 professional boxing fights to date and has won all. In his last fight, Paul had faced former UFC champion Tyron Woodley and defeated him via split decision.
ADVERTISEMENT
Article continues below this ad
Recently, Paul appeared on The MMA Hour with Ariel Helwani, where he talked about various aspects of his boxing career. Helwani even asked Paul whether money is a motivating factor for him to fight and that whether he will stop fighting when he has enough money.
ADVERTISEMENT
Article continues below this ad
Paul was quick to dismiss that, as he believes money does not give him fulfillment anymore. He said, "Yeah, I've had this thought for sure and it's really weird after this fight. I felt very different and almost unfulfilled for some reason. Even when the wire hit my account, normally I'm like, oh, this is dope."
"Like the money and the clout and the fame isn't what is fulfilling me anymore. And I'm finding more fulfillment in the actual process and the actual sport and the actual art of boxing."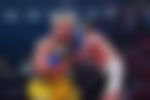 'The Problem Child' believes that competing in boxing matches makes him feel like he is in a movie. And what motivates him is that people do not consider him to be a legit boxer and how he wants to prove them wrong. Paul said, "Because something about it I just love, it's like you're living a real-life movie a real-life boxing movie."
"I feel like I'm rocky with the movement that I'm creating and how many people are doubting me and saying I can't do this and saying I can't become anything. It's motivating more to just keep on winning and to prove to people my skill."
Jake Paul says he loves to learn new skills and wants to improve his boxing skills
Most fighters look to earn money after they get into combat sports. However, Paul was one of the rare few who already was a star and had money. Paul is a YouTuber and is also a part of various business ventures, including his own clothing collection. Therefore, the fighter believes that his motivation is now about learning new skills and improving as a fighter.
He said, "So you know the money's great and blah blah blah, but at this point, it isn't fulfilling me and the money really fulfilled me in the sport since the beginning. Now I'm finding like a new love, a new passion to actually just master the craft of the sport. It's almost become like a hobby, which is why I love it."
ADVERTISEMENT
Article continues below this ad
"And all the little details, the attention to the skill, and getting 1% better every day, that's what I'm in love with right now. We'll see how that changes over the next couple of fights, but I'm young."
"People forget I'm 24 years old and just getting warmed up with what I can accomplish in this sport. I think that's what I'm falling in love with more is making history and mastering the craft."
ADVERTISEMENT
Article continues below this ad
When do you think Jake Paul will return to action and against whom? Let us know in the comments below.