"I F***ing Completely Panicked" – Joe Rogan Was Scared to Death After Mark Coleman Interview Post UFC Heavyweight Title Win
Published 11/25/2022, 7:30 AM EST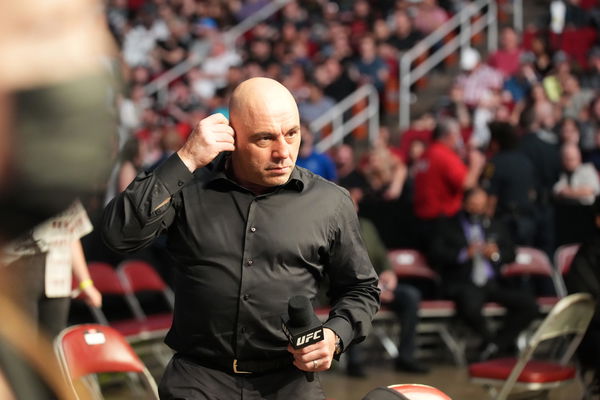 Joe Rogan is a fan-favorite UFC commentator. However, he was not as slick as he was today. Like everyone else, Rogan has climbed his way to the top and mastered the art of interviewing over the period. Sean O'Malley joined him on the most recent episode of his podcast. The two discussed various aspects of UFC and it led to the very early days of the UFC and Joe Rogan's experiences during those days. 
ADVERTISEMENT
Article continues below this ad
Rogan has been a part of UFC since the late 90s. And the 55-year-old talked about how different it was back then, interviewing the fighters.
ADVERTISEMENT
Article continues below this ad
Rogan specifically spoke to a time in his early UFC career when he was petrified of having to speak with Mark Coleman for an interview following a fight.
Joe Rogan panicked in front of Mark Coleman
During the JRE MMA Show episode #133, Rogan started talking about how the UFC was completely different when he first joined, and how people would view him for working in the cage-fighting business. It took some time for the general populace to accept it.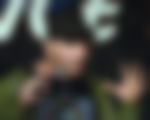 "We first got involved in the UFC, it was like telling people that you are involved in p*rn. That's what it was like. They're like, what are you doing? Cage fighting? You're involved in cage fighting".
"I had no coaching. No one told me what to do. I wrote a bunch of questions out on a piece of paper so I wouldn't f**k it up. So, I can't f**k this, I can't choke. Because I'm like if I get in front of Mark Coleman, I might f*****g panic. And I did. I f*****g completely panicked, but luckily I had questions and a good ones."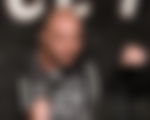 He revealed how he had prepared questions to interview the fighter. Interestingly, Coleman like his question regarding how important it was for him to become the first wrestler to win the championship. Rogan further talked about how he was terrified by the way Coleman looked at him, "He's looking at me like, 'who the f**k are you?'. 
Rogan has been subject to trolling over his post-fight interviews
Post-fight interviews are indeed a very tricky part. Although crucial, the interviewers are required to be extremely selective and attentive with the questions as well as the timing. Rogan is one dedicated interviewer in this regard. However, his dedication to getting those post-fight words out of the fighters right after the fight led to him being a target of trolls.
ADVERTISEMENT
Article continues below this ad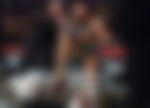 The interview with Conor McGregor post his fight with Dustin Poirier at UFC 264 was one such occasion, where the fans labeled him to be someone who will get his job done no matter what. Several memes surfaced online with images of him interviewing individuals in difficult situations in various contexts.
Interviewing is one challenging job, and only a selected few can do it right. Do you think Rogan is good at it?
ADVERTISEMENT
Article continues below this ad
Watch this story: What Did Joe Rogan Say About Brittney Griner
What is your favorite Joe Rogan moment? Let us know in the comments.