'I Got a Sh*tty Refree Marc Goddard'- Colby Covington Says 'Fake Stoppage' was the Reason Kamaru Usman Beat Him
Published 04/27/2021, 7:00 AM EDT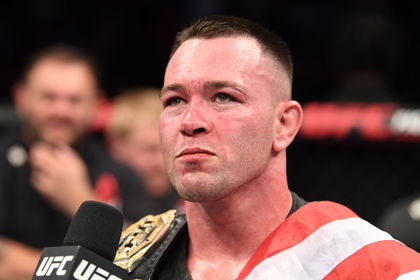 ---
---
After Kamaru Usman defeated Jorge Masvidal at the UFC 261 main event, people from all around the world started speculating about who would be the champions' next opponent. The first name that pops into everyone's mind is Colby Covington. Covington is the No.1 ranked fighter in the UFC welterweight division. Therefore, it makes perfect sense for him to fight the champion next.
ADVERTISEMENT
Article continues below this ad
Although Dana White has confirmed that if everything goes right, Covington will face Usman. However, there are still some doubts regarding the fight happening. 'Chaos' believes that this is because Usman is afraid of facing him.
ADVERTISEMENT
Article continues below this ad
During a recent interview, Covington talked about the same, "What's Marty Fake Newsman's excuse to not fight me now, I mean there's no one else, it's me. I'm the only one that pushed you before and took rounds of you, multiple rounds."
Covington is pretty clear he is the one who deserves a title shot next and if everything goes according to plan, he will face the champion next.
Colby Covington believes he should have won the first fight against Usman
Covington first faced Usman at the UFC 245 event on December 14, 2019. 'Chaos' lost that fight via a 5th round TKO, However, Covington believes he should have won that fight as well.
"I should have won the fight, you know, if you didn't fake nut shots and fake eye pokes and have that fake stoppage when I protested right away, so what's his excuse now guys. Is he gonna make up an injury oh I got this, I got that. He said he wants to hang out with his daughter. What's he gonna say now."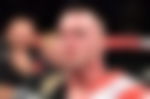 ADVERTISEMENT
Article continues below this ad
Furthermore, Covington even blamed UFC referee Marc Goddard for his loss, claiming that the referee was biased.
"Why doesn't he wanna fight me? I think there's a pretty clear reason why he doesn't wanna fight me. He knows I'm gonna destroy him; he knows he got me on his best night and my worst night.
"You know I got a shitty referee, Marc Goddard- anti-Brexit, hates Trump, hates republicans you know."
ADVERTISEMENT
Article continues below this ad
The history and animosity between the fighters seem genuine and therefore we can be sure that whenever these fighters step inside the Octagon it's going to be a great fight.