"I Got To Fix My Life – It's Beautiful" – Joe Rogan Reveals How Action Bronson Showed "There's a Way Out" With His Determination
Published 12/15/2022, 8:30 AM EST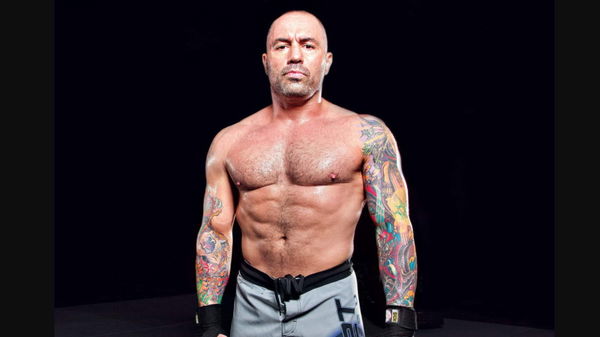 Rogan's discussions on health and fitness on 'The Joe Rogan Experience' is quite popular. And with good reason. Joe Rogan is a strong supporter of leading a healthy lifestyle and staying fit. In addition, he has practiced martial arts for a very long period and has earned black belts in both Brazilian Jiu-Jitsu and Taekwondo. Therefore, it makes sense that he would have a ton of workout-related stories to tell about it. In a recent episode, the UFC commentator shared one such tale with Stavros Halkias, a fellow stand-up comedian who was the guest on the podcast. The UFC commentator shared his workout with the multifaceted personality, Action Bronson.
The 55-year-old lauded Bronson for his dedication to change his life for good as soon as he became a father and how committed he is to that pursuit.
ADVERTISEMENT
Article continues below this ad
Joe Rogan talked about working out with Action Bronson
During the latest episode of the JRE, the guest Stavros Halkias talked about his pursuit of making healthy life choices from now on and making the necessary changes in his lifestyle in that regard. Following the discussion, Joe Rogan asked Halkias whether he followed Action Bronson. To which, Halkias enthusiastically responded, "I f*****g love that Action Bronson". Which was further followed by an incident the UFC commentator recalled when he worked out with Action Bronson.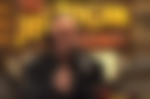 The 55-year-old further talked about what it was like to work out with him and how he commits to it a hundred percent. Rogan said, "My man. Action Bronson is the sh*t. I worked out with Action Bronson when he was here. When he was in town to do my podcast. We went and worked out in the gym. That dude gets after it. We did a kettlebell workout under John Wolfe and he f*****g gets after it every day, that guy does."
He continued, "And he was so much bigger than you. He was so big and so unhealthy. And he got a kid, and he's like, 'I got to fix my life'- it's beautiful."
Rogan discusses the many sides of Action Bronson
As the conversation proceeded, Joe Rogan pulled up a video of Action Bronson competing in pro-wrestling. An impressed Rogan exclaimed, "What is he doing, Pro Wrestling now? He's jacked now, dude. He used to be a big guy, now he's a big jacked guy." Adding to that, Stavros Halkias mentioned his contribution to the plus-size community.
ADVERTISEMENT
Article continues below this ad
"He did a lot for the plus-size community." Responding to which Joe Rogan said, "Well, he showed you, there's a way out. And you could become healthy. So much healthier."
 

View this post on Instagram

 
On a professional front, Action Bronson wears many hats. He is a rapper, songwriter, wrestler, a TV personality, and businessman altogether. Famously, he underwent a drastic physical transformation, losing close to 160 pounds, in an effort to improve his health and usher in a positive change in his life.
ADVERTISEMENT
Article continues below this ad
Watch this story: Joe Rogan's Reaction To Paddy Pimblett UFC 282 Controversy Speaks Volumes
He does serve as an inspiration for many people who want to make similar changes in their own life. What are your thoughts on Action Bronson? Tell us in the comments section below.