'I Got a Few New Tricks up My Sleeve' – Stipe Miocic Warns Francis Ngannou
Published 02/05/2021, 11:05 PM EST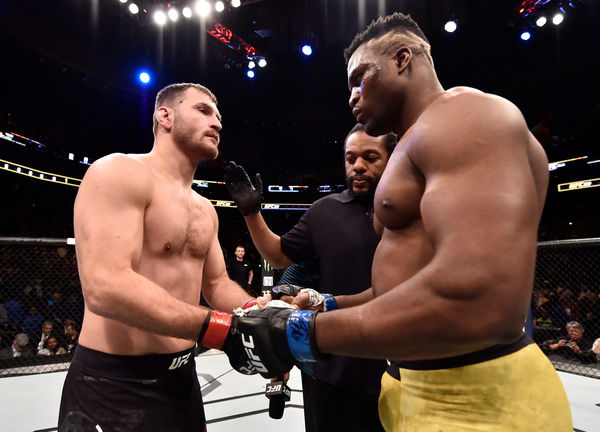 ---
---
Stipe Miocic, the current UFC heavyweight champion and quite possibly the greatest heavyweight of all time, is set to face Francis Ngannou for the second time at UFC 260. The match was announced recently, and everyone has been speculating if Ngannou can keep up with Miocic after he lost the first fight on a decision. 
ADVERTISEMENT
Article continues below this ad
Stipe appeared on Oral Sessions with Renee Paquette and talked about fighting and possibly going 2-0 against his opponent. The champion was asked about his strategy for the fight, and he said, "Francis is a super tough guy, you know. He's not gonna run out again, and he's at a tear, and fortunately, he's gotta fight me again, and that's the bad part."
ADVERTISEMENT
Article continues below this ad
He added, "He has definitely gotten better, but so have I. I have gotten older, but I have gotten wiser. I got a few new tricks under my sleeve. You can't teach an old dog new tricks, which is a lie. I feel like I have learned a lot ever since the last fight, which was a couple of years ago."
He also expressed his confidence and said that it will be the same as the last fight and that the outcome won't change. Miocic felt confident that he would walk out with that belt around his waist again. Thus, he seemed confident of avoiding an encore of UFC 226.
Stipe Miocic reveals his thoughts on Brock Lesnar entering the ring at UFC 226
Paquette asked Miocic how he felt when Brock Lesnar stepped in the ring after his first fight with Daniel Cormier. Miocic lost that fight in the first round by knockout.
He said, "I wanna go home. I just lost, and it's just kinda weird I hadn't lost in a couple of years. A guy I shouldn't have gotten knocked out by, I got knocked out by. It's just kind of a cluster. I had no idea what was going on."
ADVERTISEMENT
Article continues below this ad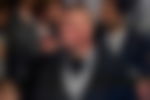 Miocic said that at that point, he wished that he got his moment to speak and ask for a rematch, but he didn't get that. In the end, he got his rematch and beat Cormier in one of the best fights of his career.
It will be an explosive encounter between Miocic and Ngannou. Stipe might have won the first fight, but 'The Predator' is no pushover. He has the skill and the capability to beat anyone in the business. UFC 260 is going to be one hell of a ride.
ADVERTISEMENT
Article continues below this ad