'I Hope Kamaru Usman Won't Be Offended'- Khabib Nurmagomedov Says Georges St-Pierre Will Beat Him in a Fight
Published 07/01/2021, 12:32 AM EDT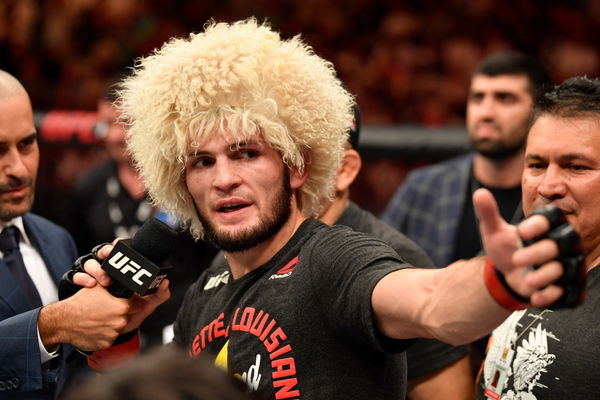 ---
---
UFC lightweight legend Khabib Nurmagomedov spoke to UFC Russia and went over a variety of topics about the MMA landscape. In a particular segment midway through the interview, Nurmagomedov was asked to pick the winner of some marquee fights. 'The Eagle' gave his candid views on who would walk away with the win if Kamaru Usman were to face Georges St-Pierre.
ADVERTISEMENT
Article continues below this ad
Chiefly, 'The Eagle' has close ties to both men as he was long since targeted to fight Georges St-Pierre. Not to mention, Nurmagomedov shares a close association with Usman who is managed by Nurmagomedov's manager, Ali Abdelaziz. Khabib Nurmagomedov wrestled with his decision and ultimately chose St-Pierre to win if they were to fight in their primes.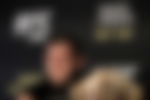 ADVERTISEMENT
Article continues below this ad
"Right now, I think it is [Kamaru] Usman [to likely win] because it is his primetime. What was the primetime of St-Pierre? I believe it was 2010-2009. I think it would have been tough for Usman to fight with him back then. I think St-Pierre was the best at that time. So, 2021 and 2010 are different times and a different level of competition. It'd be wrong to compare it."
"It is like to think who'd win: Mike Tyson or Muhammad Ali? No one knows and no one will ever know. Well, I'm a man who grew up during St-Pierre's reign. I'm a huge fan of him. So, I'm leaning more towards St-Pierre."
"I hope Usman won't be offended…I think Usman himself also liked St-Pierre and I think Usman probably grew up watching his fights too. So let's not offend the legend. I choose St-Pierre."
Kamaru Usman vs Georges St-Pierre: Will it happen?
Usman vs St-Pierre may seem like a distant possibility; however, stranger things have happened in MMA. By virtue of the fact that both men have ruled over the same division, it's possible that the fight could be booked.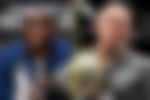 ADVERTISEMENT
Article continues below this ad
From a legacy standpoint, the fight makes a lot of sense and is sure to bring massive numbers at the box office. However, the main point of contention lies with the fact that St-Pierre would only come back for a one-off fight.
This would be disastrous for the UFC and mirror the situation much as it did in 2017 when 'Rush' came back to fight Michael Bisping. He left the division in the lurch and it's unclear if the UFC will take another leap of faith.
ADVERTISEMENT
Article continues below this ad
Watch this story: UFC Champions Who Never Successfully Defended Their Belts