'I Just Don't See That in Him'- Dana White Provides Update on Nick Diaz Return
Published 05/11/2021, 7:20 AM EDT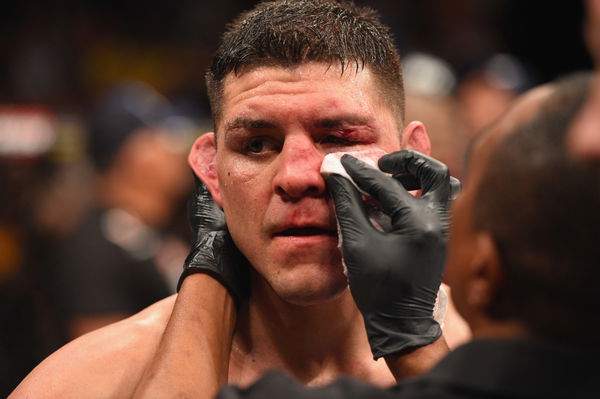 ---
---
Former Strikeforce welterweight champion, Nick Diaz, was in attendance at UFC 261 last month, in Jacksonville, Florida. UFC President Dana White said that the elder Diaz brother was looking for a fight and the company was willing to give one to him.
ADVERTISEMENT
Article continues below this ad
White recently sat down for an interview with ESPN's Brett Okamoto. He provided furthermore update on the Stockton native's fighting future. When asked how his meeting with Diaz went last month, White said, "Yeah, it went good. I mean, my whole thing with Nick Diaz is I just question how bad he really wants to fight. You know what I mean? 
ADVERTISEMENT
Article continues below this ad
"We got together we had great conversation talked about, you know, a possible comeback for him. I just, I don't know, I don't know. We'll see how it plays out this summer. And the rest of this year," he further added.
He was asked if Diaz can still compete with the young and hungry contenders. "Just the amount of time that he's taken off already, when you hear him talk about fighting when you hear him talk about the sport. And I sit down daily, or talk to daily, hungry, young savages that want to, you know, break into the top 10 become world champions, all that stuff, you know," he said.
"And Nick Diaz, has done it all seen it all he's been in big fights is is is.. I just don't see that in him when I talk to him," White added. "He's a grown man. This guy says I want to fight and we agree to a fight. And, you know, and doctor say he's fit the fight. Has nothing to do with me," he concluded.
ADVERTISEMENT
Article continues below this ad
Who should Nick Diaz fight upon his return to the Octagon?
Diaz is not expected to take on a cream of the crop contender when he returns. The elder Diaz brother last fought almost 5 years ago. One can expect him to get a little warmed up before facing a top welterweight. But with a fighter and personality like Diaz, nothing is off the charts.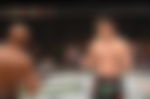 Diaz has seen it all over the years and has fought the biggest of names in the company's history. Whom he faces on his Octagon return remains to be seen.
ADVERTISEMENT
Article continues below this ad