'I Just Think He's Fake'- Alexander Volkanovski Shares His Thoughts on Brian Ortega's Personality
Published 05/28/2021, 10:17 AM EDT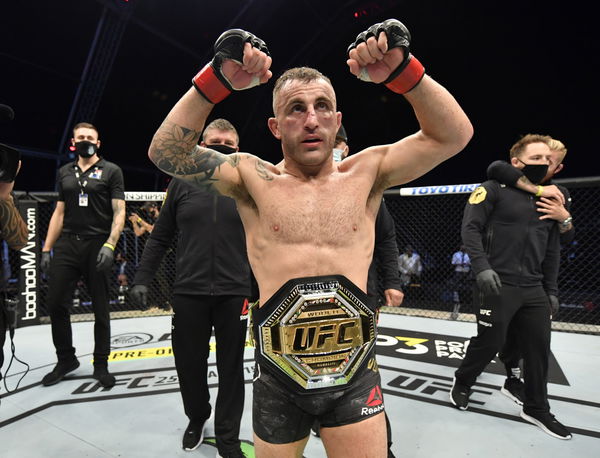 ---
---
The UFC featherweight champion of the world, Alexander Volkanovski, has the world in his hands right now. He became the fourth person to beat former champion Max Holloway joining the likes of Conor McGregor and Dustin Poirier. Moreover, he also stepped up as a coach for the Ultimate Fighter this year.
ADVERTISEMENT
Article continues below this ad
Volkanovski will defend his title for the second time against featherweight star Brian Ortega, who is a completely changed man. Ortega was on a 14-0 run before he lost the title fight against Holloway in brutal fashion.
However, he stayed humble in defeat and came back to beat Chan Sung Jung or the Korean Zombie to get this title shot.
ADVERTISEMENT
Article continues below this ad
Volkanovski recently appeared on the Joe Rogan Experience podcast to discuss his fight against Ortega and talk about his experience on TUF. Joe Rogan asked him about his thoughts on Ortega's personality and how it was to work alongside him.
"To be honest, mate, he doesn't say much. I don't know. I'm a bit over him, to be honest," Volkanovski answered. "Yeah, just a couple of things, I just think he's fake, and I don't believe his shit. He plays a nice guy, and some of the shit he says like I just think it's all bullshit."
This prompted laughs from Rogan and the other guest on the podcast Craig Jones. Ortega is known for his respectful and humble demeanor. He rarely indulges in trash-talk.
Alexander Volkanovski believes that he might be looking for reasons to hate on Brian Ortega
However, the champion took a step back and added that Ortega is not all bad. "I think you can watch the show and sort of see with little things. I don't think he's that bad of a guy. Maybe I'm just looking for things to hate on him," he concluded.
ADVERTISEMENT
Article continues below this ad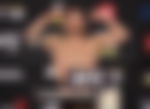 It was an honest answer from the Aussie, and it would be interesting to see how it translates on the mats. The 29th edition of the Ultimate Fighter is premiering on 1st June 2021. The fans can catch new episodes every Tuesday on ESPN+.
Do you think Brian Ortega can beat Alexander Volkanovski?
ADVERTISEMENT
Article continues below this ad