'I Know He's a Legend' – Julio Cesar Chavez Jr Shares His Views of Anderson Silva
Published 06/16/2021, 12:22 PM EDT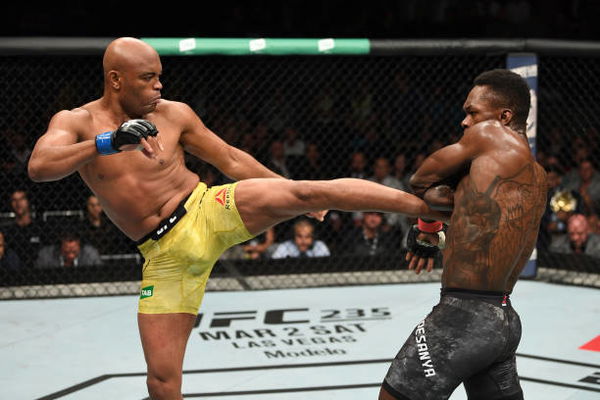 ---
---
Julio Cesar Chavez Jr is all set to face MMA legend Anderson Silva in a boxing fight. This fight is highly anticipated as both fighters are huge names in their respective sports. The fighters will compete at the main event of the "Tribute to the Kings" event on June 19, 2021.
ADVERTISEMENT
Article continues below this ad
During a recent interview, they asked Chavez Jr about Anderson Silva and what he thinks of the UFC legend. Chavez Jr also talked about how he was not surprised that the fight was inside the ring and not the cage.
"I didn't know too much about him because he's retired. But but these days it's normal, the UFC fighters come to boxing because they have better paydays and that's interesting, you know. But you need to train more this particular fight with Anderson Silva is more competitive because it's eight rounds, at 180 pounds. So that makes the fight more equal or interesting."
ADVERTISEMENT
Article continues below this ad
Watch This Story: An inside look into the UFCs state of the art $14 million performance institute
"Anderson Silva knows how to fight because he had done boxing in the past. It's a good fight and I think the UFC fighters need to train more like him."
Many recent events have seen MMA fighters competing against boxers in boxing matches rather than MMA fights. This has become much more frequent since Logan and Jake Paul started boxing in high-profile matches. Therefore Chavez Jr was not at all surprised that he was taking on the former UFC champion inside the ring.
Julio Cesar Chavez Jr does not remember too much about Anderson Silva
While Chavez Jr knows a bit about Anderson Silva and is aware of the fact that he is a MMA legend. The fighter still knows relatively less about 'The Spider' as he is more from the era of Conor McGregor and Khabib Nurmagomedov.
He said, "I see UFC a lot this past year, but when Anderson Silva fight, I don't remember too much. Because he's 10 years or 11 years older than me so. I cannot remember, I hear his name sometimes but I'm not of the era of Anderson Silva so I remember more McGregor and Khabib and those guys. I know he's a legend and respect that you know, but this is boxing, it's different."
ADVERTISEMENT
Article continues below this ad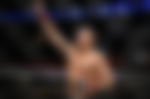 Chavez Jr might not have been aware of Anderson Silva, but he knows how great a fighter the former champion is. Therefore, the fighter has prepared accordingly for the fight.
ADVERTISEMENT
Article continues below this ad
Fights between boxers and MMA fighters are growing ever so popular. However, we are yet to see such legends of the sports clash in an event. Therefore, whatever the result may be, this fight will certainly be a treat to watch for all combat sports fans.