'I Know When Its Time for Me to Walk Away'- Kamaru Usman Hints He Might Retire Soon
Published 04/16/2021, 1:37 PM EDT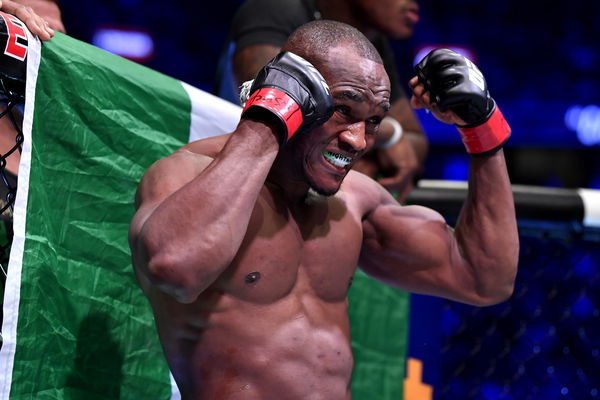 ---
---
Kamaru Usman, the reigning Welterweight UFC champion, will defend his title at UFC 261.'The Nigerian Nightmare' will battle his former opponent Jorge Masvidal in a highly anticipated rematch. This time, 'Gamebred' will go through a complete training camp, unlike the first meeting, where Masvidal fought Usman on a brief notice of 6 days. Masvidal himself claimed that if he would have gotten a full camp, the result could have changed.
ADVERTISEMENT
Article continues below this ad
Now as the fight is closer than ever, Marc Raimondi from ESPN MMA interviewed Usman. Where Usman makes a shocking statement about his UFC career. He says, "Once I feel like I full filled my destiny when it comes to that. Then you know I have no problem walking away I am not gonna stick around".
ADVERTISEMENT
Article continues below this ad
Kamaru Usman also said, "I know when it's time for me to walk away. I am gonna walk away Georges St-Pierre is already kind of given that example and now my brother Khabib has done the same thing".
Kamaru Usman tells his body doesn't feel the same as it felt at 23
'The Nigerian Nightmare' looks to follow in the footsteps of his good friend Khabib Nurmagomedov. Nurmagomedov retired as in his prime while he was the champion, which is a rare thing in the combat world. Most fighters retire after the age of 35-40. Georges St-Pierre is another splendid example of fighters retiring in their prime.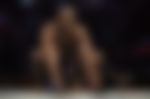 Usman said, "my body doesn't feel the way it felt at 23. At 23 years old I can just get up and cold jump into a workout. Go crazy in the workout, not stretch, go back and eat and just chill. I can't do that I get to take 30 -45 minutes I gotta warm up pre-warm up before the warm-up.
"I gotta do that and then be trained, and after training, I gotta stretch and cool it down. You know I understand that I am honest with myself to where I know that. At the end of the day, I don't wanna get punched in the face forever".
Many fighters make the mistake of going too far with their careers. They don't consider age as a factor and push their bodies to the limit. This sometimes results in unnecessary setbacks that a fighter should not be facing in the ultimate phase of their career.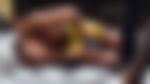 ADVERTISEMENT
Article continues below this ad
Anderson Silva is a popular example, 'The Spider' faced 7 defeats in the closing phase of his career. He took a lot of damage which could influence many problems in the old age of a fighter. Kamaru Usman is smart enough to realize the mistakes made by his fellow fighters. Therefore, 'The Nigerian Nightmare' could retire soon if everything goes according to his plans.
The question is, how many times will Kamaru Usman defend his title before actually saying goodbye to the sport?
ADVERTISEMENT
Article continues below this ad