"I Look on Instagram Jon Jones Is Out at the Club": Daniel Cormier Recalls Eye-Opening Moment 2 Days Before His Biggest UFC Fight
Published 01/25/2023, 12:00 PM EST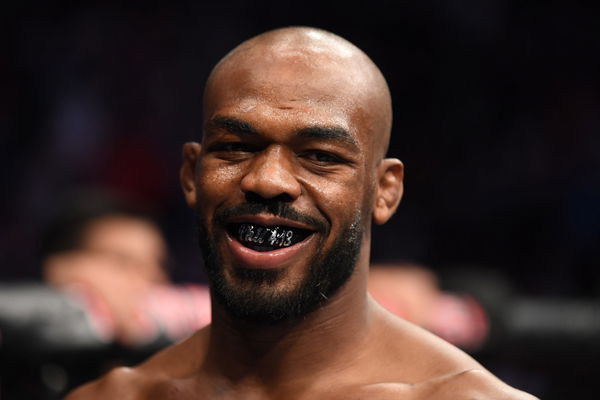 Jamahal Hill has found a fan in Daniel Cormier. The UFC commentator and presenter was talking on his show DC & RC. The show is co-hosted by Superbowl champion Ryan Clark. Daniel Cormier talked in detail about how Jamahal Hill was very sure of winning it against Glover Teixeira. Jamahal Hill took the light heavyweight belt at UFC 283 after he was declared the winner at the end of the 5th round by unanimous decision. Hill put up a dominating performance. He battered the former champion, Glover Teixeira. According to some experts Teixeira had to hand up his gloves because of Hill's performance.
Daniel Cormier felt Jamahal Hill was a special athlete as he compared him to Jon Jones. DC remembered his first title fight against Jon Jones. 'Bones' was partying till late in the night one day before his fight. Cormier said Jamahal Hill would play video games late in the night. The opportunity he had excited him and didn't want to sleep.
ADVERTISEMENT
Article continues below this ad
Daniel Cormier remembers Jon Jones
Talking to NFL star Ryan Clark, DC, was all praise for Jamahal Hill. He said that most people had expected that the fight will become difficult for Hill if Teixeira takes it into the 5th round. Things turned out differently; as Hill dominated from the first round and took his superior performance even in the last round.
Remembering Jones, DC said, "These athletes some of them are just different and I I always call back to my first title fight against Jon Jones January 3rd 2015 on January 1st midnight I laid in my hotel room slept until midnight to wake up to kiss my family into the new year I look on Instagram Jon Jones is out at the club partying hanging out right ringing in the new year as if it's a normal new year."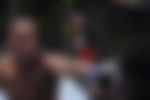 Comparing Jamahal Hill with Jon Jones, Cormier revealed, "because he was so sure in those moments Jamahal Hill wouldn't go to sleep he's like playing video games he's hanging out he was so sure in that moment and it showed when he stepped inside the Octagon dude the kid is yeah he was he surprised me but I'm not going to be surprised by Jamal Hill."
ADVERTISEMENT
Article continues below this ad
Jamahal Hill gets emotional after the victory
Daniel Cormier also revealed that Jamahal Hill wept the day he made weight. DC said that the athlete was sure of making a special performance and that the only obstacle he saw between him and the belt was the weight. Jamahal Hill, as per DC, was full of self-belief and was waiting to put up a dominant and winning performance; once he got in the cage. Hill was also seen crying and thanking his coach and corners in a teary-eyed celebration after his win over Glover Teixeira.
ADVERTISEMENT
Article continues below this ad
Do you think Jamahal Hill can keep up his performance and defend his belt? Let us know.
Watch This Story: Who is Jamahal Hill Fighting for UFC light heavyweight Championship
Edited By: Vineet Nandwana