'I Made You Famous'- Ben Askren Hits Back at Jorge Masvidal for his Relentless Social Media Humiliation
Published 03/29/2021, 12:03 AM EDT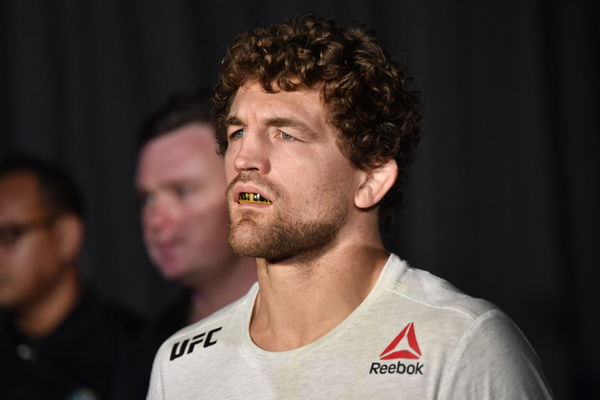 ---
---
Former UFC welterweight Ben Askren has seemingly had enough of Jorge Masvidal and his relentless online trolling. 'Gamebred' who has resurfaced in Ben Askren's professional circle after training Jake Paul for their fight has used every opportunity to troll Askren. However, 'Funky' Ben wasn't having it and hit back at Masvidal for comments he made in the latest tweet.
ADVERTISEMENT
Article continues below this ad
Chiefly, Jorge Masvidal continues to reference his 2019 match-up with Ben Askren where he won the fight in five seconds.
The infamous flying knee to Ben Askren's dome has been a frequently mentioned instance for trolling. However, Askren looked at things a little differently and pointed out the same to Jorge Masvidal.
ADVERTISEMENT
Article continues below this ad
I've refrained for 2 years, but let's be real Jorge. You landed the luckiest knee of your life and I made you famous. You're welcome. You got 50-43'd by Usman and will likely again next month. Beat it loser. https://t.co/JwZyaxGYa1

— Funky (@Benaskren) March 29, 2021
While it's true that Masvidal was popular heading into his fight with Askren, his stardom was boosted after their fight. On the other hand, Ben Askren was one of the most polarizing figures to step into the UFC and was coming off a controversial first fight. In a weird way, both men left the octagon with highly elevated profiles following that fateful night at UFC 239.
Ben Askren: Life after MMA
The former Olympian retired in late 2019 after being choked out by Demian Maia at UFC Fight Night in October. He appeared on Ariel Helwani's show not long after the defeat and announced that he was done with MMA. Askren had taken a lot of damage throughout his professional career and wasn't keen on compounding the same.
ADVERTISEMENT
Article continues below this ad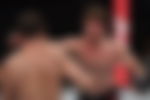 With news that he would undergo hip surgery, it was widely believed that the combat sports community had seen the last of 'Funky' Ben. However, 2021 brought him out of retirement for a debut in boxing no less. Askren will take on 2-0 Jake Paul in a matter of weeks in what will be one of the most viewed spectacles of the year.
Chiefly, Askren's increased aggravation towards Masvidal stemmed from the fact that 'Gamebred' has trained Paul. Not to mention, 'The Problem Child' and Masvidal face timed during the press conference and were back to taking shots. However, Askren has an opportunity to have the last laugh and is seemingly keen to take it.
ADVERTISEMENT
Article continues below this ad