'I Never Expected Anything From Chimaev'- Khabib Nurmagomedov Finally Responds to Khamzat Chimaev's 'Tear Him Apart' Comments
Published 05/31/2021, 2:48 AM EDT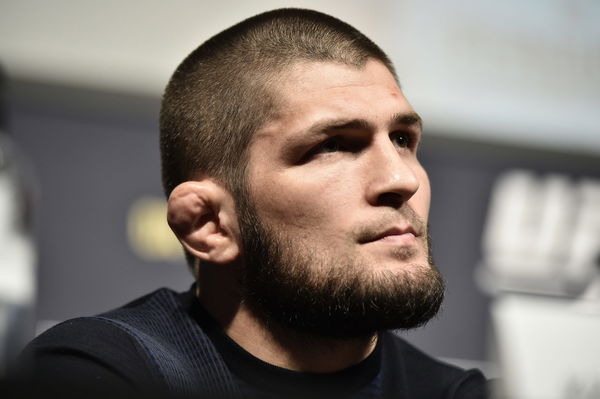 ---
---
Former champion Khabib Nurmagomedov candidly responded to Khamzat Chimaev's recent statements. Chiefly, 'Borz' expressed an interest to 'tear apart' Khabib Nurmagomedov, comments which didn't sit well with Nurmagomedov's fans and teammates. In fact, Eagles MMA associate and Nurmagomedov's cousin, Abubakar, warned Chimaev to stay in line following his threat.
ADVERTISEMENT
Article continues below this ad
While fans of 'The Eagle' were admonishing Khamzat Chimaev for his comments, Khabib Nurmagomedov himself had a temperate response. 'The Eagle' said that having never met Chimaev before, he maintained no relevance in his life. Additionally, Khabib Nurmagomedov said that Chimaev had a right to express his views as there was never any expectation from him.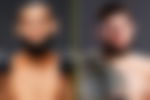 ADVERTISEMENT
Article continues below this ad
"I didn't have any disappointment in Chimaev," he said. "I have never seen this person. We talked with him on the phone a couple of times."
"You know, disappointment happens when you expect something from a person, some kind of return. But I never expected anything from Chimaev. If he thinks [things], let him write – that is his right." (via RT Sport)
Read this story: Five Interesting Facts About UFC You Probably Don't Know About
Khabib Nurmagomedov: Keeping the same energy
Long-time supporters of Khabib Nurmagomedov won't be surprised by his response to Chimaev's threat. As Nurmagomedov's profile continued to increase, he made sure to become a clean-cut representative for his region and people. Barring the infamous feud with Conor McGregor at UFC 229, Khabib Nurmagomedov has mostly maintained a level-head.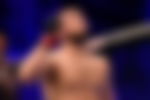 What's more, some may say that his beef with McGregor was a catalyst for him to grow into his measured persona. In fact, these sentiments also shone through when responding to comments made by Ramzan Kadyrov. Kadyrov claimed Nurmagomedov was a 'UFC Project'. Some saw it as slight, but 'The Eagle' didn't.
ADVERTISEMENT
Article continues below this ad
"Every person has their own opinion, so let it be. I did not watch the live broadcast of Ramzan Kadyrov, I just read what you [media] write. How did I feel? Nothing. The whole world is discussing me. I do not see any insults in the expression 'UFC project'."
Fans will be interested to see how the situation between the aforementioned entities develops.
ADVERTISEMENT
Article continues below this ad