'I Never Liked to Fight'- Georges St-Pierre Reveals Bizarre Truth About His Career
Published 03/18/2021, 9:08 AM EDT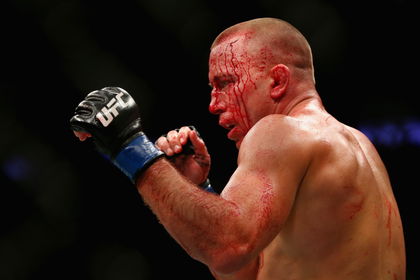 ---
---
Georges St-Pierre is one of the greatest if not the greatest fighter ever to grace the UFC Octagon. He won the UFC welterweight and middleweight titles during his run with the promotion and had a fantastic career full of accolades. However, he has said many times that he did not enjoy fighting.
ADVERTISEMENT
Article continues below this ad
This might come as a surprise to many considering what he was able to achieve in his career. One might think about how he managed to stay hungry despite not liking fighting. But GSP confirmed yet again that his disdain for fighting was legitimate.
In a recent interview with ESPN's Ariel Helwani, St-Pierre said, "Well, I think we all have different reasons why we're fighting. I fought, you know, because of the passion. I never liked to fight to tell the truth. You know, I never enjoyed it a second, like people think I'm lying, but it's the truth. I never love to fight. I never like it. When people ask me why you're fighting them. I guess it's because I like to win better than I hate to lose."
ADVERTISEMENT
Article continues below this ad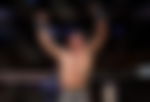 This was a shock admission from the legendary Canadian. However, he also explained what actually attracted him to pursue his career in combat sports despite not enjoying fighting.
St-Pierre loved to train and the lifestyle he was living
There is a certain freedom about the lifestyle of a fighter that very few other career options can provide. Also, St-Pierre was happy with the money he was making from his work. That gave him the chance to explore life and live it to the fullest that he could. So, overall, it was lucrative enough for him to continue.
"I like to I like the money that I was making. I like the freedom in order to have that freedom, that money. That access of thing that people doesn't have I needed to fight. That's how I make a living. But that the day that I was fighting it for me, it was unbearable. I never liked it. But I guess some people do like to fight," said St-Pierre.
"And they do that because they love it. But I'm not one of them. I did it because it was my living. I love to train, I love the science of fighting, I love martial art I don't like I don't like to compete, because the feeling of not knowing if you're going to be humiliated or badly hurt, or winning. It's unbearable for me, you know, but some people I guess they like that feeling," he further added.
Nobody wants to lose, especially fighters. This is because when they do lose, it's out there for the world to see them get humiliated. St-Pierre has suffered the ill side of it too. Matt Serra and Matt Hughes have defeated the Canadian fighter in his career.
Also, he pointed out that the chances of aggravating a serious injury are very high in this level of combat, especially in the UFC. So, it might seem like a great life for some, but it is not a universal feel.
Is Georges St-Pierre the greatest fighter of all time?
ADVERTISEMENT
Article continues below this ad
St-Pierre ranks among the greatest fighters of all time in the Mount Rushmore of MMA. He has dominated the welterweight division of the UFC during his active run, where he broke multiple records.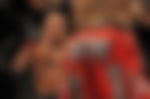 However, it's shocking that he didn't like to fight. The same may hold true for many fighters who may not be upfront about it. GSP doesn't shy away from how he feels and is comfortable discussing them with others. That only adds to his greatness, as up-and-coming fighters can get a better insight into a fighter's life from this.
ADVERTISEMENT
Article continues below this ad
What did you make of Georges St-Pierre's shock admission? Let us know your thoughts.