"I Realized I Was Just a Sorry Motherf**ker, I Quit Praying" – David Goggins Recalls Childhood Trauma Caused by His Alcoholic Father on Joe Rogan Podcast
Published 12/08/2022, 4:18 AM EST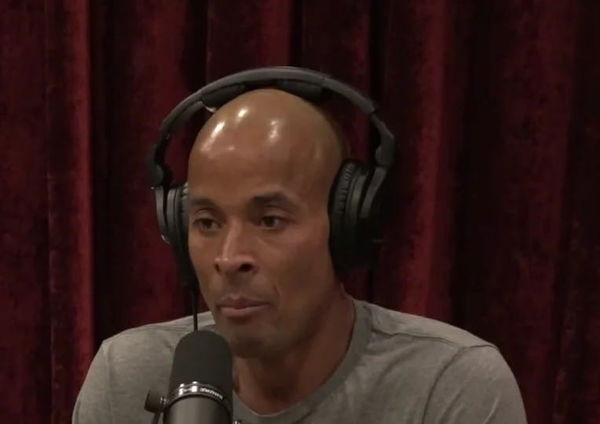 Joe Rogan always gets popular guests on his podcast. In episode #1906, Joe Rogan hosted former Navy seal, ultra marathon runner, and ultra-distance cyclist David Goggins. David Goggins is also a public speaker and author. His memoir 'Can't Hurt Me: Master Your Mind and Defy the Odds' came out in 2018. It was well appreciated by readers. He also had an illustrious career in the military. Joe Rogan and Peter Goggins talked a lot about mental strength and tricks to keep their minds from burning out. But it was the conversation about David Goggins' childhood that brought up quite a few revelations about his relationship with his father.
Rogan asked about the part in the Goggins' book that talked about his childhood. He said it was painful to read about David Goggins' childhood and his experiences with his father. He also mentioned the part where Goggins goes back to meet his father as an adult.
ADVERTISEMENT
Article continues below this ad
Replying to Rogan, Goggins said, Yeah, that fu*ked me up, … I realized I was just a sorry m*******er, I quit praying rescue, I couldn't sway the water. Every time sh*t got hard. As I said, I ain't had talent… I fu*king didn't have sh*t.
He added that he thought his not being able to read or write wasn't his fault and he just wanted to meet his father once to get the confirmation that everything wrong in his life was because of his father.
Peter Goggins told Rogan about his demons
Goggins said that he always thought everything that was wrong with him was his father's fault. He blamed his father for everything. He, however, got to know about his father's childhood, which was rough, and that changed things for him.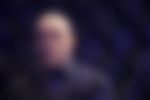 He said, "He came from hell. His dad would throw him in front of the furnace. If he moved, he'd get burnt. So when my dad got beat, his dad would put him in front of the furnace and he moved, he would burn. He never dealt with his f**king demons, so the demons became mine."
ADVERTISEMENT
Article continues below this ad
Joe Rogan feels mentally strong people come through hell
Peter Goggins' sharing of his childhood trauma made the UFC commentator share one learning he said he had gathered "over time". He said all exceptional and mentally strong people have been through hell. He said there were very few people who would choose hell when life is great.
ADVERTISEMENT
Article continues below this ad
Goggins' has inspired many people with his fitness and with his book. People look up to his lectures and speeches for inspiration. To know how difficult his childhood was and how he made himself the person he is today is truly inspirational. What inspires you to keep moving?
Watch This Story: Joe Rogan Reacts to Liver King's Apology