'I Spoke with Clarence Seedorf'- Khabib Nurmagomedov Reveals Big News for Africa
Published 07/03/2021, 2:06 PM EDT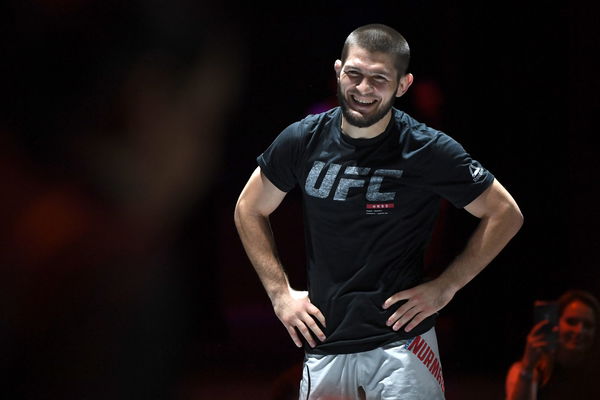 ---
---
UFC lightweight GOAT Khabib Nurmagomedov spoke to UFC Russia and elaborated on a conversation he had with Surinamese-Dutch Football manager, Clarence Seedorf. The former AC Milan midfielder is one of the very best at that position and has a stellar resume. Khabib Nurmagomedov revealed that he sat down with Seedorf and revealed plans to launch a football academy in Africa.
ADVERTISEMENT
Article continues below this ad
While sharing his plans to expand the scope of the sport, 'The Eagle' also expanded on his decision to enter the African market. He explained that the children of the region had a sense of drive and motivation that wasn't seen in other places. Nurmagomedov's viewpoint is that in order to succeed, a sense of hunger for glory is a prerequisite.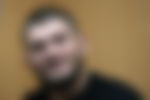 "A while ago I was in Dubai, I spoke with [Clarence] Seedorf. We want to launch a new project. We were considering options where we to open a football academy. I told him 'It has to be Africa. If we open it here, in Dubai, it won't work because these people are [Kind of pampered]. They have everything. A kid wakes up, drinks his cappuccino, and goes to school."
ADVERTISEMENT
Article continues below this ad
"In Africa, a kid wakes up and gets happy if he drinks some water and then goes 10km to school. So, let's open a football academy in Africa. It might be difficult for us to get a return on our investments, but it will give a chance for these kids who are driven by internal hunger. I know it personally. Never lived in Africa. I lived in tough conditions. So, everyone needs to stay hungry. You hunger is your most powerful internal engine."
Khabib Nurmagomedov: Aiming for change
'The Eagle' has come into his role as a mentor and provider for not only his own community, but for a broader audience. Ever since he hung up the gloves, Khabib Nurmagomedov has been a beacon of fighters looking to make their way.
ADVERTISEMENT
Article continues below this ad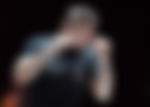 From his aforementioned venture into the African market, it's clear that he's looking to make a positive impact over anything else. Not to mention, he's backing a sport in football that he is supremely passionate about.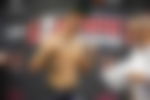 ADVERTISEMENT
Article continues below this ad
Khabib Nurmagomedov has shared an interest to launch himself into a career in football since his October 2020 retirement. Fans will be looking forward to seeing what he brings to the table in the world outside MMA going forward.
Read this story: Top 5 Biggest Rivalries in the History of the UFC