'I Support the YouTubers' – UFC Hall of Fame Demetrious Johnson Lauds Jake and Logan Paul
Published 07/02/2021, 11:49 AM EDT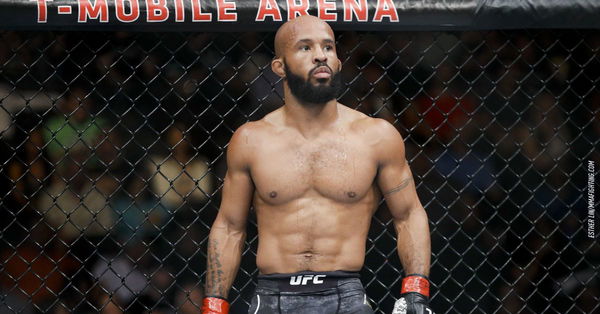 ---
---
Ever since Jake Paul and Logan Paul have joined combat sports, there have been varying degrees of response to the same. Many fighters have claimed that the events in which the Paul brothers take part are more entertainment gigs and less proper fighting events. Recently though, one of the greatest MMA fighters of all time Demetrious Johnson showed his support for the brothers.
ADVERTISEMENT
Article continues below this ad
He said, "When you have unlimited money when you have millions of dollars and you don't have to do a 9-5 job, you have the best access to the trainers. You have the best access to nutrition and you train for eight weeks for somebody; you are gonna become the product of something."
"So people think that Jake Paul, Logan Paul, they just got off the couch playing video games. That's not the f*cking case. These guys are training like full-time athletes. These guys train better than some of the professional athletes that have been in the game for five or 10 years."
ADVERTISEMENT
Article continues below this ad
Watch This Story: 5 Unknown Facts About Legendary Ring Announcer Michael Buffer
'Mighty Mouse' clearly believes that Logan and Jake Paul have worked hard to achieve success. The former UFC champion has been a part of MMA for a long time. Therefore, he knows how difficult it is to train for and compete in MMA and boxing fights. He believes that the Paul brothers deserve success because of the hard work they have put into training.
Demetrious Johnson says it's all about the money
There have been various occasions where the fighters have criticized the UFC for paying them less money as compared to what the Paul brothers earn. However, Johnson clearly believes that as Logan and Jake Paul have a huge fan following they deserve that much more money.
ADVERTISEMENT
Article continues below this ad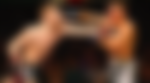 He said, "I support the YouTubers, the TikTokers and the thing is, at the end of the day it's about making money. Those guys have such a big following and a lot of the athletes complain how Jake Paul, Logan Paul, those guys are making million-dollar paydays. "
"And us athletes have been in this sport for years and will never see a payday like that. The reality is your brand and your likeness or your following is what sells, and I've learned that from when I was in a North-America-based promotion and it's proven to this day."
ADVERTISEMENT
Article continues below this ad
Almost all major combat sports organizations like the UFC are based on a PPV system. That means the more tickets sold, the more money generated which means higher pay for the fighters. Therefore, it becomes clear why the fighters who sell more tickets earn more money, and 'Mighty Mouse' believes that.