'I Survived Everything' – Jan Blachowicz on Working As a Bouncer
Published 04/07/2021, 11:58 AM EDT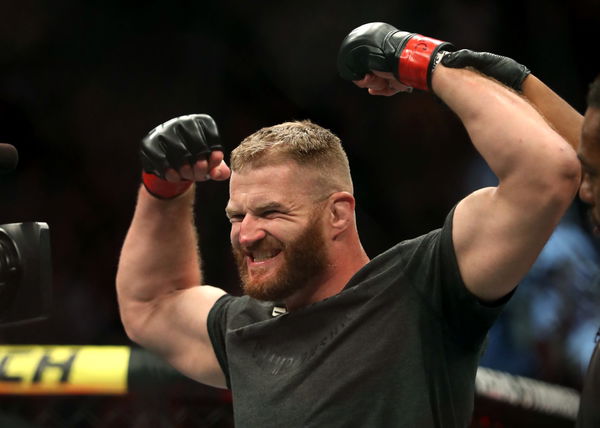 ---
---
UFC has seen a lot of fighters who have done some really unique jobs in their lifetime. Some of them, like the former heavyweight champion Stipe Miocic, are still doing those jobs. However, one of the more interesting ones would go to the current light heavyweight champion of the world, Jan Blachowicz.
ADVERTISEMENT
Article continues below this ad
In an interview with RT Sport MMA, the Polish powerhouse talked about a lot of stuff like his next fight, fatherhood, and his previous job. The reporter brought up Blachowicz's exchange with his opponent, Israel Adesanya, after their fight at UFC 259.
Adesanya complimented Blachowciz's guard, but due to the noise in the octagon and possibly the high adrenaline, Blachowicz thought that Adesanya was asking him to be his bodyguard. After referring to this, the reporter asked the Pole if he would be a bodyguard after he retires, and the champ said no.
ADVERTISEMENT
Article continues below this ad
"After my career, I will be just celebrating and enjoying my life. I will be something like a coach," Blachowicz said. He also added, "I was (a) bodyguard in the past but in the club, in the disco club, so like a bouncer. I don't want to do this anymore."
The reporter asked him if being a bouncer was hard and if he saw a lot of fights. "Sometimes it's funny, sometimes it was nice, sometimes it was boring. We've got some not-safe situation in this job, but I survived everything."
Jan Blachowicz and his impressive victory over Israel Adesanya
The fight that made MMA fans realize the true caliber of Jan Blachowicz will have to be his last one. He weathered and fought against an in-form Israel Adesanya who looked absolutely dominant while doing so.
ADVERTISEMENT
Article continues below this ad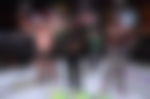 There was some controversy regarding the judges' scorecards, but no one could deny that the Polish powerhouse was the dominant winner of the fight. He looks every bit the champion he is, and it seems like the Blachowicz era has just begun.
Do you think there's anyone in the light heavyweight division who can beat Jan Blachowicz?
ADVERTISEMENT
Article continues below this ad