'I Think He's Matured' – Jon Jones's Coach Talks About the New Francis Ngannou
Published 03/30/2021, 8:31 AM EDT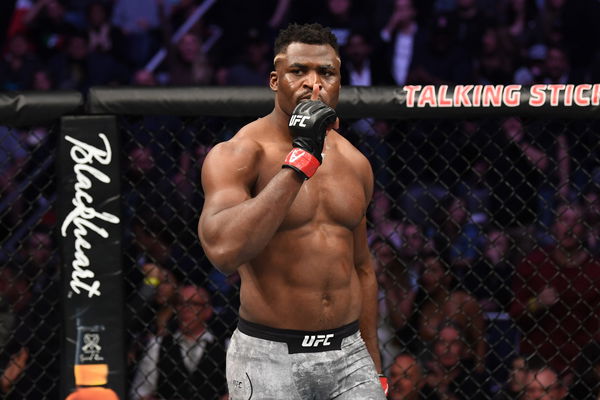 ---
---
The UFC heavyweight division is in the news for all the right reasons. There were times in the not-so-distant past that people were complaining about a top-heavy lineup in which the rest of the fighters didn't provide enough competition. However, with J0n Jones's move up to heavyweight and Derrick Lewis's form, new champion Francis Ngannou has a lot to worry about.
ADVERTISEMENT
Article continues below this ad
Ngannou defeated the heavyweight goat and the former champion Stipe Miocic in a second-round knockout victory that caught everyone's eyes around the world. It certainly turned heads in Jon Jones's camp as he is quite possibly the next fighter in line for a fight against 'The Predator.'
ADVERTISEMENT
Article continues below this ad
Jon Jones' coach, Mike Winkeljohn, talked to Submission Radio about the recent developments in the former light heavyweight champion's new division. The reporter asked him about the one defining aspect that has turned Francis Ngannou from a knockout artist to the heavyweight champion of the world.
Mike responded by talking about Ngannou's strength. "You kind of nailed it. What I think is most improved about Francis is his patience because if every punch has a knockout punch, he's easier to fight," he answered.
He talked about the fact that Ngannou of the yore didn't utilize all the skills at his disposal. Mike also mentioned how the lack of setups and faints in Ngannou's game held him back. He also talked about the big punches that served him so well in his previous fights.
"Those can be seen, and they are big telegraphs. They are coming out of nowhere. Unless you are hurt and come in exposed, you should be able to avoid those, and that would be game," Mike added.
Francis Ngannou and the changes in his fighting style
However, he also addressed the glaring change in Ngannou's game and talked about his newfound patience. "I think he's matured, I don't think he's that guy anymore, but there's still a lot that he's going to want to try and knock John out, and we're going to capitalize on that," he concluded.
The Cameroonian looked invincible against the heavyweight GOAT, and that's an understatement. Stipe couldn't land his shots and was never in the fight. This version of Francis Ngannou looks incredibly scary, and there is no fighter in all of MMA who looks as dominant as him.
ADVERTISEMENT
Article continues below this ad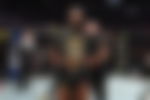 However, only a fool would rule out Jon Jones in a fight. He's widely regarded as the greatest fighter in all of MMA, and rightfully so. He has numerous records of his own, and while fighting and while beating Ngannou looks impossible at the moment, if there's anyone who can do it, it's Jones.
Fans would hope that UFC will succeed in the negotiations, and a fight between Jon Jones and Francis Ngannou would materialize sooner rather than later. It will be the greatest fight that the UFC has made in years.
ADVERTISEMENT
Article continues below this ad
Do you think Jon Jones has what it takes to beat Francis Ngannou?