'I Told Her Not to Fix Her Nose'- Dana White's Bizarre Story on Miesha Tate
Published 03/26/2021, 10:56 PM EDT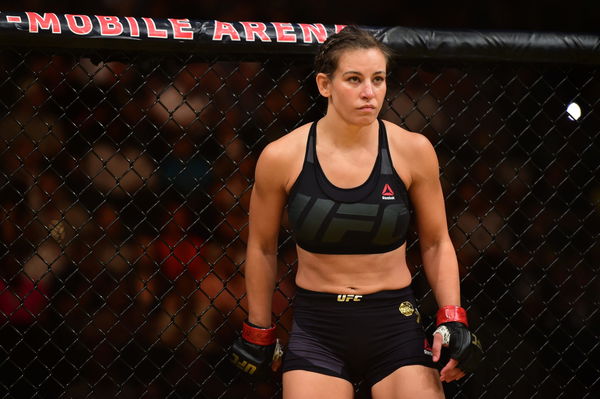 ---
---
UFC President Dana White spoke to the media at the press conference for UFC 260 and went over some fight news. White was asked to weigh in on the return of celebrated women's MMA pioneer Miesha Tate to the UFC. He had plenty to say about the former bantamweight champion and shared an interesting story that involved 'Cupcake' Tate.
ADVERTISEMENT
Article continues below this ad
Miesha Tate has been out of the game since she spontaneously retired following her loss to Raquel Pennington. Tate left on a two-fight skid that included a defeat to Amanda Nunes at UFC 200, which began Nunes' 135-pound championship reign. Miesha Tate's inclusion back in the ranks at 135-pounds clearly means she's gunning for a rematch against 'The Lioness'.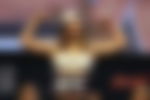 There are plenty of match-ups that make sense at bantamweight, which is a division currently stalled for marquee bouts. Tate's return is rather timely in that regard, and fans have had a field day in match-making for her.
ADVERTISEMENT
Article continues below this ad
Dana White goes in on Miesha Tate's comeback
The UFC President pulled the curtains back on a conversation he had with Tate before her match-up with Amanda Nunes. White touched on the damage Miesha Tate absorbed in the fight and expanded on the reason she was ultimately done in. Tate absorbed significant damage to her nose at the hands of 'The Lioness'.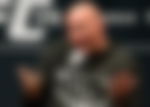 "I told her after her last fight, she got her nose fixed. I told her not to fix her nose. You wait till after, when you're done fighting, I'll fix your nose. We'll get your nose taken care of, we'll go to the best guy in LA and get your nose done or whatever. She did it, and then she fought Amanda Nunes. You'll see in that fight, Amanda Nunes punches her right in the nose and you saw her fold."
ADVERTISEMENT
Article continues below this ad
"She went, she had a family. She's had five years now I guarantee you her nose is a lot better so this actually will be interesting to see how she does. I think she's going to do well."
Miesha Tate returns in July and takes on Marion Reneau, who is currently on a four-fight win steak. Moreover, there's a stark irony as Marion Reneau is preparing for her retirement fight and Tate is making her comeback. Fans are excited to see how Tate will perform after several years away from the sport.
ADVERTISEMENT
Article continues below this ad
Trending Stories