"I Walk Around 185"- Brian Ortega Promises to Give Fans a Show by Changing Weight Divisions
Published 09/12/2021, 11:04 AM EDT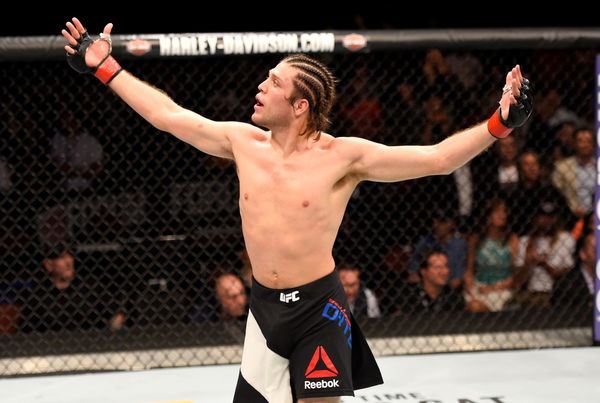 ---
---
Brian Ortega will face Alexander Volkanovski for the featherweight title at UFC 266. And while 'T-City' is concentrated on his fight for the championship, the fighter recently revealed his plans for after the fight. Ortega recently appeared for an interview with Helen Yee Sports.
ADVERTISEMENT
Article continues below this ad
During the interview, they asked Ortega whether he would consider a change in weight class if he defeats 'The Great'. Ortega said, "100% up for fighting other weights. Yeah, like I've looked at myself, I've seen other people and I'm like dude. I walk around 185, so it's like I can. I have options; you know."
'T-City' even talked about how people will always be skeptical of a fighter who moves up a weight class. However, Ortega is confident in his abilities and believes he has the skills to compete in other divisions.
ADVERTISEMENT
Article continues below this ad
"Now it's just going in there and making it happen, you know. Because no matter what you say. Whenever you say you're going to fight 170. They're like, 'oh you're going to get killed, you're a featherweight'. But then you go in there and you fight and they see how much heart and the skills you bring, they're like óh sh*t'."
Watch This Story: 5 Intriguing Facts You Need To Know About Evander Holyfield
"We spar people in the gym all the time that are bigger than us. It is almost the same thing as a fight when you go hard. So why not do it, give the fans a show. I'm a fan of making super fights. Like you reach a certain point at least in my career, where it's like chasing the belt is good, but I want to fight and have fun for myself now. I want to challenge myself."
Brian Ortega wants to have no regrets when he leaves MMA
Ortega is just 30 years old and has achieved much success in MMA. However, the fighter talked about how he does not want to be satisfied with just winning the title. Rather, the fighter wants to compete in other divisions, make super fights and have fun.
He said, "I want to have fun with this. I want to have fights that go down. Remember that little guy who stepped up and even if you lost, he fu*king banged it out with the guy and like he held his own, that's the fight that I love. So I want to be able to do it in the future and it's something I have to talk with Tiki and see if we can make it happen."
"If I come successful in this fight, Max Holloway is there. Then you have a potential move to 155, maybe to 170. I want to try it all. I don't want to leave this sport saying I could have done this but was afraid. Just go out and do it. What's the worst that could happen?"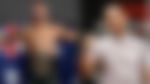 While it will be very interesting to see how Ortega does in other weight classes. At this moment, the fighter is concentrated on his fight for the UFC featherweight title. And while it is very hard to predict the outcome of that fight, it surely will be an entertaining affair to watch.
ADVERTISEMENT
Article continues below this ad
Do you think Ortega will defeat Volkanovski and win the title? Let us know in the comments.
ADVERTISEMENT
Article continues below this ad