"I Was at the Bar Watching MMA When You Were in Your Father's Nuts*ck" – X-Rated Rant Unleashed at Sean Strickland by Ariel Helwani After Heated Argument
Published 01/19/2023, 7:45 AM EST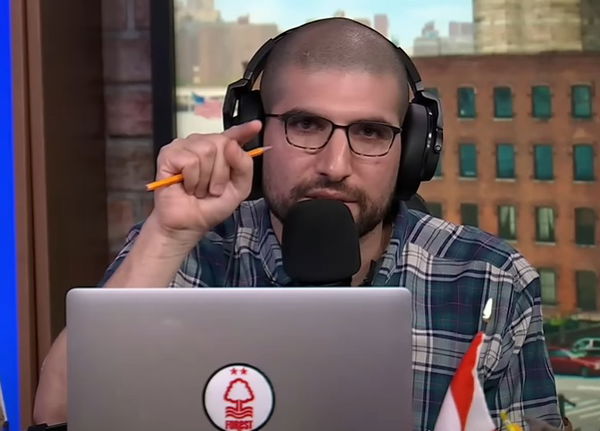 Sean Strickland might be one of the most outspoken warriors in the world of mixed martial arts. The fighter is indeed proud of his 26-5-0 record. However, one shall never cross the lines and challenge a true fan. Strickland, unfortunately, made that one mistake on 'The MMA Hour'. He doubted Ariel Helwani as an MMA fan. Furthermore, the middleweight fighter even claimed that the reporter should become a golf analyst instead. Without a doubt, the accusation infuriated Helwani, and he broke all barriers in his rage. The Canadian-American MMA journalist made sure that the fighter knew where he stood as a fan of mixed martial arts. Undeniably, the outburst moved the fans as they uplifted Helwani in the comments section of an Instagram post.
Helwani has gotten into multiple feuds. The list includes Dana White, Paddy Pimblett, and many more. The one lesson that everyone learned was to never challenge a person's work and interests. Helwani made sure to respond to Pimblett and let him know that the accusations he made weren't true. Similarly, Strickland also faced the same situation.
Fans go crazy over Ariel Helwani destroying Sean Strickland
ADVERTISEMENT
Article continues below this ad
Helwani recently uploaded a video clip from his show, 'The MMA Hour', on his Instagram page. The video showed the Canadian MMA journalist slamming Strickland as the fighter disrespected Helwani's interest in the sport. Without a doubt, the reporter stood up for himself and quieted the fighter.
 

View this post on Instagram

 
Undeniably, the simple act of defense got the attention of the MMA world. The fans took over the comments section and praised the number one MMA journalist for defending himself so well. Furthermore, some of the fans kept congratulating Helwani for acquiring yet another win over a UFC fighter.
Here is what fans said:
Sean is a bit out of line I must admit. However, he made up for it pushing that guy over the counter.

Atta boy Ariel!

Man Sean Strickland is the most insufferable person, he has nothing but shit takes on every subject.

Ariel with the quick math telling Strickland he was in 4th grade. I didn't fact check the dates, but I assume ariel is correct here.

Ariel knock sean out even with his opinion
This was a W for Ariel. A fighter who could easily beat him up was trying to talk crazy to him and be wild disrespectful and he stood up for himself really well. Been watching since the Rampage calling Ariel beta days and wow has Ariel come a long long way. W Ariel

Ariel not holding back anymore

Damn Ariel stays catching W lol

When are they gonna learn that you don't come at Helwani?

Revenge arc still in full effect

Dub after dub, Ariel is a fucking savage these days. Love it
What exactly happened in The MMA Hour?
During the talks, the light heavyweight fighter opined that Helwani should be a golf commentator or a golf analyst. He questioned Helwani's job. Although Helwani claimed he created the job, Strickland was strong in his belief that he was not a true MMA fan. Doubtlessly, the words disrupted Helwani's peace and unleashed the beast.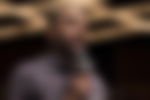 ADVERTISEMENT
Article continues below this ad
Helwani unleashed hell upon the fighter. "Bro, I was at the bar watching MMA when you were in your father's nut*ack. When you didn't even know what the f**k MMA was, dude, I was talking about MMA. I was doing a radio show at Syracuse University in 2001. How old were you in 2001? You were in f**king 4th grade when I was talking about MMA. When I was hosting an MMA show."
Finally, Strickland had no other option but to shut down and let Helwani take the win.
ADVERTISEMENT
Article continues below this ad
Watch This Story: Top 5 Biggest Rivalries In The History Of UFC
What are your thoughts on Helwani as an MMA enthusiast? Let us know in the comments down below.