"I Was Crying Every Morning… It Got Worse and Worse and Worse" – Paddy Pimblett Recalls Suicidal Thoughts & Sends a Powerful Message Ahead of UFC 282
Published 12/09/2022, 12:30 PM EST

Follow Us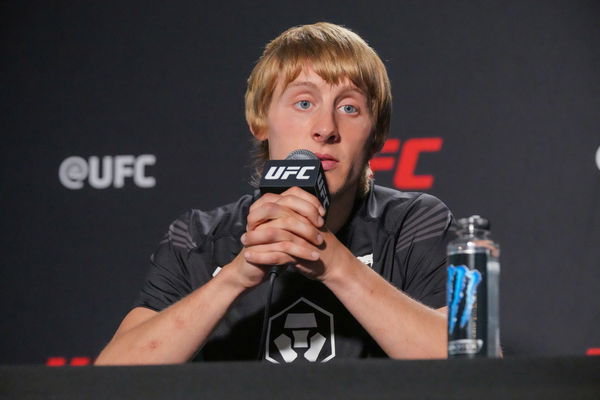 Despite his recent spat with Ariel Helwani, Paddy Pimblett is one of the most exciting fighters in the UFC. The 27-year-old will have his first UFC PPV debut this weekend at UFC 282. 'The Baddy' is 3-0 in the UFC and he will look to go 4-0 for 2022 this Saturday. Aside from being an exciting contender, Pimblett is also a huge advocate for mental health. As such, he opened up about his own struggles during a recent interview prior to UFC 282.
Pimblett's speech in July after his win earned him much credit. Prior to the fight, he learned that a friend of his had taken his own life. Despite the personal loss, Pimblett put on an exciting fight and delivered a heart-touching message.
ADVERTISEMENT
Article continues below this ad
Paddy Pimblett on his mental health struggles
In a recent interview, Paddy Pimblett opened up about his mental health struggles after losing a fight early in his career. The Scouser admitted he felt "ashamed" and "embarrassed" and confessed, "I did think about suicide."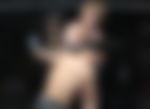 Elaborating further, he said, "I was crying every morning. But because of who I am and what to do, I didn't think I could speak to anyone about it. I just bottled it up and it got worse and worse and worse."
Pimblett revealed his coach encouraged him to speak to others about his inner struggles and get them off his chest. The former Cage Warriors champion took his coach's advice. He confided in those close to him, which, according to Pimblett, helped him a lot.
"A problem shared is a problem halved and that's a fact. As soon as you speak to someone about it and they give you a bit of reassurance and a bit of guidance, it just feels completely different."
During the conversation, Pimblett also shed more light on what he went through before his fight in July against Jordan Leavitt.
How the news of his friend's suicide affected Paddy
Pimblett confessed that learning the saddening news about his friend, just hours before the fight, left him with a heavy heart. The Liverpool native also added that the game plan went out the window after hearing the news.
"I went into that fight with a heavy heart. You could see I didn't really go into that fight with a plan. I was just trying to take his head off because it was in the back of my mind."
ADVERTISEMENT
Article continues below this ad
Pimblett recollected being on the verge of tears backstage before walking out for his bout. He added that if a mentally tough fighter like himself could have suicidal thoughts, anyone could.
Paddy Pimblett mentioned he knew of more people that killed themselves post his speech in July. The Scouser emphasized the need for government funding in suicide prevention and wished he could do more. He also mentioned his foundation, once up and running, will focus on suicide prevention.
ADVERTISEMENT
Article continues below this ad
Watch This Story– Five fascinating facts about Paddy Pimblett
Pimblett goes into an important fight for his career this Saturday. When he laces up his gloves and steps into the cage against Jared Gordon, 'The Baddy' will be fighting for a cause bigger than himself.