'I Will Accept It' – Jan Blachowicz Interested in Fighting Francis Ngannou
Published 04/07/2021, 11:06 PM EDT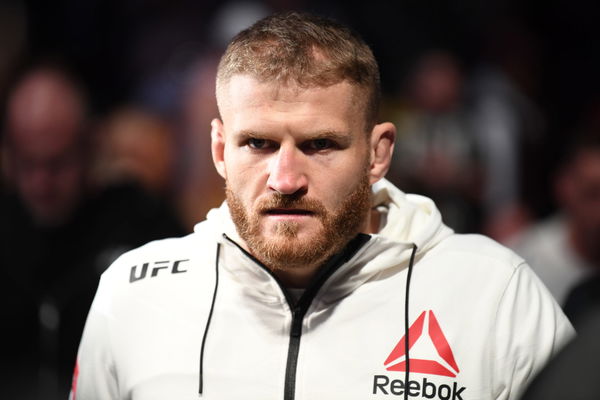 ---
---
The UFC light heavyweight division has seen a massive change in the past year. The former champion Jon Jones left the division to move up to heavyweight. Subsequently, Jan Blachowicz and Dominick Reyes fought for the title, and the Polish powerhouse came out on top.
ADVERTISEMENT
Article continues below this ad
However, Blachowicz didn't stop there. The current middleweight champion Israel Adesanya moved up to the light heavyweight division to fight Blachowicz for the belt. Amazingly, the Pole won that fight too and handed Adesanya his first loss in his MMA career.
He is now sitting comfortably at the top of the division and is looking for fights. A good fight would be Francis Ngannou, and in an interview with RT Sport MMA, he talked about it. The reporter asked Blachowicz about his next fight, and he said, "Glover (Teixeira), Jon Jones or Francis Ngannou."
ADVERTISEMENT
Article continues below this ad
He further asked Blachowicz if he would really fight Ngannou. "Why not? I don't have time for "don't accept fight like this." If they will make (a) fight like this, I will accept it, no problem," he said.
He also talked about Ngannou's performance against Stipe Miocic and complimented him on his performance. "Amazing, great, great job. You've got amazing power. This guy got power like (a) predator," he said, making a witty pun on Ngannou's nickname.
However, Ngannou isn't the only one with a nickname. The reporter asked Blachowicz if Ngannou had more power than Polish power, and the Pole quickly shut that down. "No, he is (a) great power, but nobody has (a) power like legendary polish powers," he answered.
Jan Blachowicz and his scary pre-fight ritual
In the interview, Blachowicz also talked about his pre-fight ritual, which is eerily spine-tingling. A few years ago, he found a dead man hanging from a tree in a forest. He acted responsibly and called the authorities. However, they permitted him to keep a piece of the rope if he wanted to.
This surprised Blachowicz, but he took it when they told him that it was supposed to bring good luck. The rope completely changed his fortunes as ever since he got the rope, he has only lost once and has won the light heavyweight belt.
ADVERTISEMENT
Article continues below this ad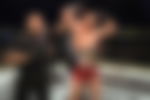 He touches the rope before every fight, and while this might not necessarily be scientifically accurate, it works. He is slowly etching his name in the record books and will surely be a UFC legend by the time he retires.
Do you think anyone can beat Jan Blachowicz right now?
ADVERTISEMENT
Article continues below this ad