'I Will Accept It'- Jan Blachowicz Ready for Francis Ngannou Challenge
Published 04/03/2021, 8:48 AM EDT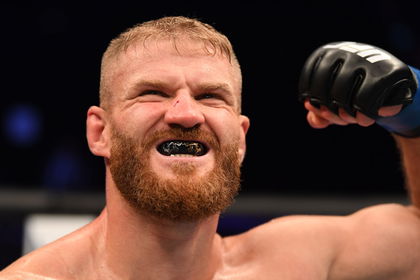 ---
---
UFC light heavyweight champion Jan Blachowicz sat down with RT Sport and chimed in on a possible match-up with Francis Ngannou. 'The Predator' is the talk of the town after he knocked out Stipe Miocic in violent fashion at UFC 260. The MMA community has been chattering online and pairing Ngannou with several fighters in possible fantasy match-ups.
ADVERTISEMENT
Article continues below this ad
While it's unlikely to take place any time soon, Jan Blachowicz is keen to make the fantasy fight with Ngannou a reality. Blachowicz is currently at the height of his stardom after becoming the first man to defeat Israel Adesanya in MMA. Moreover, Ngannou is looking to stay active and will want to continue to find ways to elevate his stock.
Also WATCH: Insane Highlights Spinning Leg Kick Stuns Everyone at CFFC
ADVERTISEMENT
Article continues below this ad
Jan Blachowicz open to all possibilities going forward
The 205-pound champion recognized what a massive opportunity it would be to face Francis Ngannou off the bat. However, he didn't seem particularly keen to chase after the match-up. For Blachowicz, it's definitely something to consider if the UFC comes to him with the option to face 'The Predator'.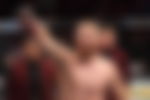 "If UFC sent me this question, 'You want to fight against Francis? Why not? I don't have time for you know don't accept a fight like this. If they're willing to make a fight like this I will accept it, no problem."
"Amazing, great job. Amazing power this guy got. Power like Predator. He has great power but no one has power like legendary Polish Power."
ADVERTISEMENT
Article continues below this ad
While Ngannou's power hasn't been labeled anything in particular just yet, his propensity to chase the KO is unmatched. He's on a five-fight KO win streak and three of those five wins have come against former UFC champions. Moreover, his opponents struggle to make it past the first minute of the first round when facing him.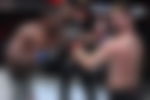 MMA fans are excited to see what Francis Ngannou can do now that he's captured the acclaimed UFC heavyweight title. Jan Blachowicz will certainly want to secure a fight with him bringing another exciting 'champ vs champ' bout under his belt. However, both men are relatively new to the championship scene and will benefit from accruing a few title defenses.
ADVERTISEMENT
Article continues below this ad