'I Would Be Better Than Him'- Ben Askren Says Khabib Nurmagomedov Never Fought Any 'High-Level' Wrestlers
Published 11/21/2021, 8:54 AM EST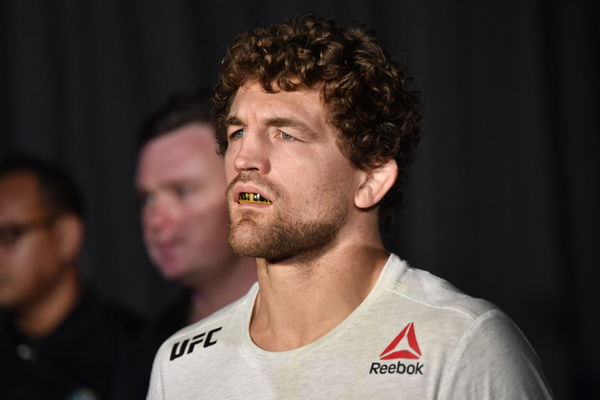 Ben Askren is often regarded as one of the best wrestlers in mixed martial arts ever. He is a former Bellator and One Championship welterweight champion, and also fought in the UFC. He was undefeated in his career for over a decade before being dropped by Jorge Masvidal.
Khabib Nurmagomedov is also one of the greatest grapplers in MMA history. The Dagestan native retired from the sport last year. He used to take his opponents to the ground and just maul them. 'The Eagle' retired undefeated with a 29-0 record. However, one fight that everyone wanted to see was between Ben Askren and Khabib Nurmagomedov.
Many believe Askren would've caused Nurmagomedov some real problems on the ground with his level of wrestling. Askren was recently asked about it and he said, "We would grapple and I think I would be better than him. I feel weird saying it because people, like yeah, you're full of s**t. But no one out grappled him, nobody did. Maybe I'm wrong in this but we look at the best possible candidates. I'm definitely one of them and obviously, I have a small size advantage too."
ADVERTISEMENT
Article continues below this ad
"He never, unfortunately, fought any real, who I would say really, really high-level wrestlers. I was actually really disappointed how bad Justin Gaethje's wrestling was because Justin Gaethje had some solid success. But his wrestling was really bad in that fight… So yeah, I would like to see how he dealt with someone who I think, oh man, this guy's a really high-level wrestler. I just love grappling and wrestling. If someone said, hey Ben, Khabib wants to roll with you. Ok, I'm there tomorrow. Sounds like a blast," he added.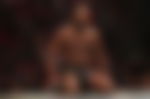 Khabib Nurmagomedov vs. Ben Askren – An intriguing matchup
Both men achieved great success in their careers, and mainly because of their grappling. 'Funky' was undefeated for over a decade. He was 18-0-1 when he joined the UFC. In his first fight in the promotion, he submitted the former UFC welterweight champion, Robbie Lawler. He was a master at taking his opponents down and dominating them there. Askren was a two–time NCAA Division I national champion. Many people were excited about the idea of him and Nurmagomedov fighting one day, but that didn't happen. He announced his retirement from the sport in 2019, after suffering two back-to-back defeats.
ADVERTISEMENT
Article continues below this ad
'The Eagle' is one of the pioneers in the sport of MMA. He will always be regarded as one of the best to ever do it. The Russian fighter retired from the sport last year, after defeating the interim lightweight champion, Justin Gaethje. Nurmagomedov, throughout his MMA career, never looked in much trouble in any of the fights. He took on some of the biggest names in the sport, and just dominated them. The Dagestan native retired with a 29-0 record.
A fight between the two world-class grapplers in Askren and Nurmagomedov would've been a must-see fight. Joe Rogan, a few years ago, when Askren was just signed by the UFC, wanted this to see this fight. On his podcast, he said, "Here's the fight, 165. Khabib, Ben Askren. Boom!"
ADVERTISEMENT
Article continues below this ad
Would you have loved to see a fight between the two? What do you make claims made by Askren? Let us know in the comments!
WATCH THIS STORY – Top 5 Records Held by Jon Jones in UFC