'I Would Love to Be Finished Fighting Within 4 Years'- Demetrious Johnson Talks Retirement
Published 04/04/2021, 2:55 PM EDT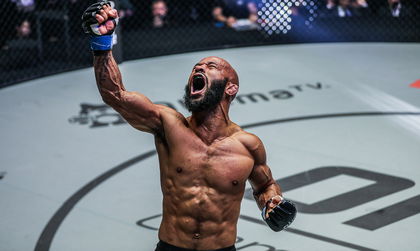 ---
---
Demetrious Johnson is all set to face Adriano Moraes for the ONE Flyweight Championship. Going into the fight, the former UFC champion is being touted as the favorite.
ADVERTISEMENT
Article continues below this ad
Johnson is one of the absolute best to ever step inside the Octagon. The MMA legend has been fighting since he was 18 and feels like his time to hang his gloves up for good is inching closer.
Demetrious Johnson does not want to fight till he is 40
ADVERTISEMENT
Article continues below this ad
Johnson has enjoyed a long and storied career, he has won multiple championships and is arguably the greatest Flyweight fighter of all time.
To keep fighting for 15 years and still be at the top of your game is really difficult, Johnson has done that and is still doing that.
"I think that's the most important part, having an end in sight. You see, some of these athletes just fight forever and ever and ever."
Mighty Mouse has many fans all around the globe, and many of his fans want him to come back to the UFC for one last title push.
Johnson talked about the same, "I don't foresee myself jumping back over to a North American promotion. I can't predict the future, but as of now, I'm very happy with ONE Championship."
He doesn't want to keep fighting till he's almost 40. He knows his limits and would love to retire in 3 to 4 years.
During an interview, he said, "Three to four years. I don't want to be fighting until I'm 39 or 40. I've been fighting since I was 18. I feel like 18 to 38 that's 20 years in the game, my math right. So that's 20 years of just competing and being an athlete."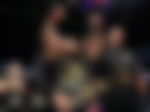 What will the Mighty Mouse do after he retires?
Johnson is an out-and-out athlete, he has been training and practicing since he was 12 years old. And although Johnson might retire in the next 3-4 years, he believes he will still keep training.
ADVERTISEMENT
Article continues below this ad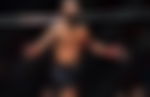 "You know once I'm done fighting I'll always be an athlete, you know, working out and staying sharp and fresh. As you get older, there is no point in taking shots to the face and getting concussions.
"The potential of getting knocked out, all that stuff. There is no point to risk that anymore."
ADVERTISEMENT
Article continues below this ad
Whenever Mighty Mouse retires, he will go down as one of the greatest of all times, but his fans will miss him dearly. Although for now, Johnson seems hooked on performing for the fans.