"I Would Send Him a Message Every Day Until I Died": BJJ Rival Craig Jones Cautions "Sensitive" Gordon Ryan
Published 03/11/2023, 6:52 AM EST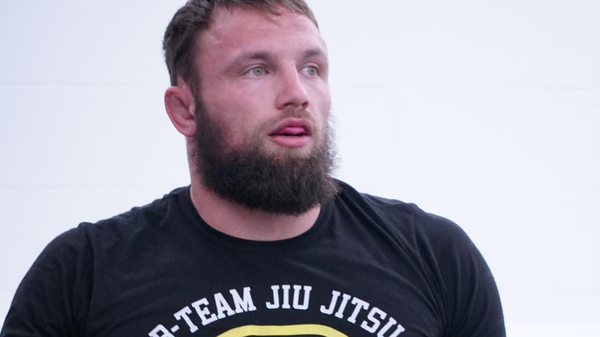 The drama and the rivalry in the BJJ community couldn't have been more entertaining than it is right now. While the biggest reason for all of these has always been Gordon Ryan, his opponents too, haven't missed the opportunity to rile up the five-time ADCC champ after his recent pull-out. The most prominent one out of them, of course, has been a former teammate and now a bitter rival, Craig Jones.
Following his vicious trolling of Ryan after the American pulled out of his bout against Felipe Pena, Jones recently made an appearance on the Lex Fridman podcast. Talking about his relationship with Ryan, who likes to call himself 'The King', Jones shared quite an interesting take on the American.
Since Fridman is an avid grappler himself, this episode of the podcast gave listeners a unique look into the mind of Jones. Known for his wit along with his sleek BJJ skills that even helped Alexander Volkanovski put up a great display at UFC 284, the Australian explained what he felt about Ryan and a possible match in the future.
ADVERTISEMENT
Article continues below this ad
Craig Jones claims he'd remind Gordon Ryan every day if he got a win
Being an Australian, as Jones points out in the episode, was unique in the way that they'd always be going off at each other in a bid to rile themselves up. And for him, to find out that someone's taking themselves too seriously was rather funny. Accusing Ryan of a similar trait, Jones claimed that the American was quite sensitive when it came to such matters.
"I think Gordon is, he's pretty sensitive you know. I mean, he's looking for a large insult in a small insult and for me, like Australians, we just attack each other all day every day." said the 31-year-old.
And while he clearly doesn't take his losses too seriously, the Australian was rather excited for a win against Ryan in the future, even going as far as to claim that he'd rub it in the American's face if he could finally secure a win.
"I think mental the mental aspect would play a big factor, I mean. Mainly because if I were to beat him, I would send him a message every day until I died. Just to gently remind him that I got the last one. The last one it's all that matters," expressed Jones.
Talking about rubbing it in the face, Jones has been doing quite a bit of it recently as well.
Gordon Ryan pulled out of Felipe Pena bout, followed by Jones trolling him viciously
Last month, the five-time ADCC champ had to pull out of his WNO event headliner against Felipe Pena owing to certain health issues. Explaining his inability to compete, Ryan claimed that he suffered from severe diarrhea and fever in his Instagram post detailing his trials.
While naturally he was attacked for pulling out at the last moment, it was Jones' humorous take on Ryan's condition that won the internet.
ADVERTISEMENT
Article continues below this ad
 

View this post on Instagram

 

This was not the only post taking shots at Ryan. If one would take a look at Jones' Instagram, one would find a few more amusing ones.
ADVERTISEMENT
Article continues below this ad
But despite their disagreements, which sometimes seem to take the spotlight instead of their immense skills on the mats, this generation of BJJ athletes has definitely proved that they are a notch above the rest.
Watch This Story: Joe Rogan's Body Transformation