"I'd Be the Greatest Lightweight"- Former UFC Lightweight Eddie Alvarez Makes a Big Statement
Published 04/02/2021, 2:20 PM EDT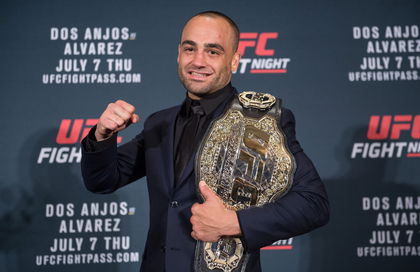 ---
---
Eddie Alvarez, aka 'The Underground King' has been a part of various promotions in MMA. He has fought in Bellator, UFC, and is now fighting in ONE Championship. Eddie Alvarez has been the lightweight champion in both UFC and Bellator.
ADVERTISEMENT
Article continues below this ad
The former two promotion lightweight champion is now eyeing his 3rd promotion title shot. He is going to compete against Iuri Lapicus at ONE Championship on April 7th on TNT. If 'The Underground King' wins this match, he will get his title shot in ONE Championship.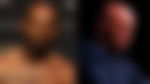 ADVERTISEMENT
Article continues below this ad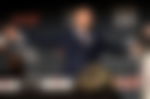 In an interview with TMZ Sports, Alvarez explained what it means to him if he ever becomes the only person to be a champion in three different promotions.
He said- "I mean, I think in my eyes I'd be the greatest lightweight that ever lived. It's fine to be great for five years, it's even good to be great for 10 years. But for two decades, to continue to fight champions all over the world."
Alvarez also said that he will not be staying in one promotion. He will keep moving and fight every champion from major promotions all over the world and become the champion on that platform.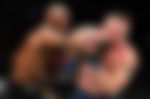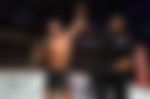 To express his thoughts on the ONE Championship title shot, Alvarez pointed his finger towards his shelf and said- "I have this shelf right here is empty and that's for the ONE Championship belt". 
He also said that he has plenty of other empty shelves to fill. Right now his only goal is to claim the ONE Championship lightweight title.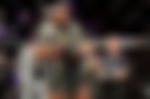 Can Eddie Alvarez become the only 3 promotion champ?
ADVERTISEMENT
Article continues below this ad
Alvarez has to go through an undefeated MMA athlete Iuri Lapicus even before he gets his title shot in ONE Championship. So, there is not much doubt on whether he can handle the pressure.
Alvarez has fought many skilled fighters in his career in UFC and Bellator such as Justin Gaethje and has won against them. He has a lot of experience under his sleeve.
ADVERTISEMENT
Article continues below this ad
That is something that may play a huge role to achieve his title shot and might also be enough to become a champ once again. As history speaks for itself, we can never be sure of anything with MMA.