"I'd Be Willing to Bet My House on It"- John Kavanagh Provides Huge Update on Conor McGregor's UFC Return
Published 01/24/2023, 12:06 AM EST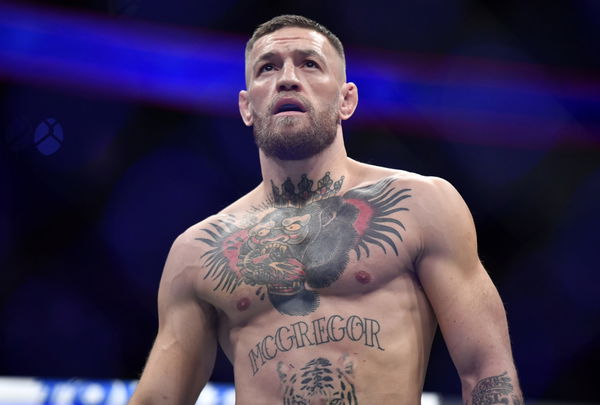 The UFC has given fight fans plenty to look forward to in 2023 with all the fights that they have announced so far. Just this past weekend, the promotion held its first PPV of the year, UFC 283, in Brazil. In the coming months, fans will get to see several championships on the line in high-stakes title bouts alongside other exhilarating match-ups. However, one thing that still eludes confirmation is the return of "The Notorious" Conor McGregor. While the details of the return of the UFC's first 'champ champ' still remain a question mark, a recent development has confirmed that the Irishman will indeed enter the octagon in 2023.
In a recent interview with 'The MMA Hour,' Conor McGregor's coach John Kavanagh shed light on the topic of McGregor's return to action. The 46-year-old came on the show and had a conversation with Ariel Helwani about the successful outing with Johnny Walker in Brazil this past weekend.
Kavanagh is confident of Conor McGregor returning in 2023
ADVERTISEMENT
Article continues below this ad
Toward the end of their conversation, Helwani asked Kavanagh, the customary Conor McGregor question. He wanted to know Kavanagh's thoughts on McGregor fighting this year. The SBG head honcho had a confident response to Helwani.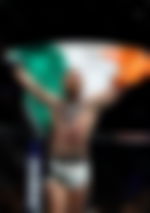 "I'd be willing to bet my house on it," said Kavanagh. Following up on the promising reply, Helwani inquired after a timeline where we could see 'Mystic Mac' make his return.
Kavanagh revealed to Helwani that negotiations were happening, but he was not at liberty to disclose any details. However, he assured Helwani, "I'm very very confident that we will Conor back in the octagon."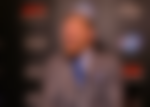 In addition, he mentioned having conversations with McGregor and his manager, Audi Attar, about the subject. Furthermore, Kavanagh also answered questions about McGregor's opponent for his return fight.
John Kavanagh on McGregor's opponent for the return fight
ADVERTISEMENT
Article continues below this ad
As he faced another inevitable question about McGregor's future opponent, Kavanagh had one of his typical answers. Much like McGregor of the early days, Kavanagh did not name a specific fighter. Rather, his answer centered more around his disciple.
Speaking of a return fight opponent, Kavanagh said, "I see a name that particularly gets the eyes open and particularly gets him pacing up and down the living room and showing me what he's going to do and what he's not going to do. That would absolutely be the most important thing for me. It's that it's a name that's going to excite him."
Kavanagh opined that with all that McGregor's achieved in the sport, he would need an opponent that motivates him to get "out of the silk pants and into the sweaty jams." That being said, he named Nate Diaz, Justin Gaethje, Dustin Poirier, and Michael Chandler as potential options.
ADVERTISEMENT
Article continues below this ad
Watch This Story– Five times Conor McGregor and Jose Aldo showed they are best friends
Now that you know Kavanagh's position on the subject, what are your thoughts? When do you see McGregor returning and who do you see him fighting? Let us know in the comments below.