"If Sambo Was Easy, It Would Be Called Luke Rockhold" – Khabib Nurmagomedov Hilariously Mocks AKA Teammate
Published 05/28/2022, 4:36 AM EDT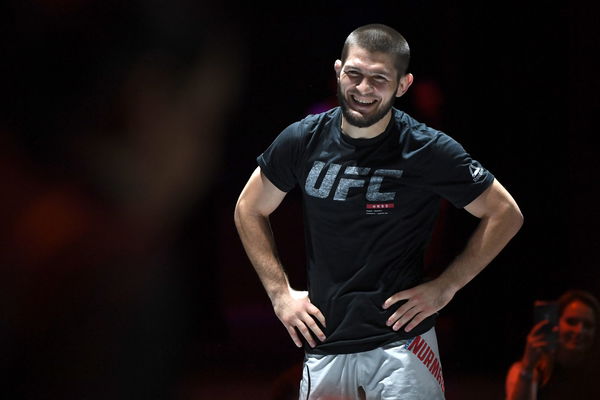 Khabib Nurmagomedov often hails Sambo as a superior martial arts skill to have in one's arsenal than jiujitsu. The modern wing, UFC Hall of Fame 2022, is a former World Combat Sambo champion. Likewise, he used the lessons from this wonderful sport in his MMA career. And not only that, even in the gym, he gave a tough time to the much bigger fighters like Luke Rockhold, showing his Sambo prowess.
In a viral video floating around the web, fans could see them, AKA teammates, training together. The former Strikeforce and UFC middleweight champion, Luke Rockhold, appears to struggle against a fighter with a weight disadvantage on paper; the former UFC lightweight champion, 'The Eagle.'
ADVERTISEMENT
Article continues below this ad
The unearthed clip also had a hilarious end as 'The Eagle' makes a funny remark. He initially noted his infamous quote 'If Sambo was easy, it would be called jiujitsu,' however, the Russian twisted the quote a little and said, "If Sambo was easy, it would be called Luke Rockhold."
Thereafter, he continued to mock Rockhold and said, "It's okay. Ask Luke, what happened today? Ask Luke, please."
Though there's a weight discrepancy between the two fighters on paper, the clip was perhaps from an off-camp season. And Nurmagomedov could weigh the same as Rockhold, if not more, when he was not in camp.
Not only Khabib Nurmagomedov but even Islam Makhachev troubled Luke Rockhold
This wasn't the only time around when Luke Rockhold had to face friendly embarrassment at the hands of a Dagestan-based fighter.
Khabib Nurmagomedov's protégé, Islam Makhachev, one of the best lightweight fighters in his own right, apparently tossed up the former UFC champion, Rockhold.
AKA head coach, Javier Mendes, is a great source for providing amazing content from the gym. Chiefly, with 'The Eagle' and Daniel Cormier's banters. The coach himself hailed Makhachev as good if not better than Khabib Nurmagomedov and revealed the Rockhold-Makhachev training tale.
ADVERTISEMENT
Article continues below this ad
However, the coach clarified Rockhold was not giving his all as he was training with a smaller opponent. But Makhachev took the chance to take Rockhold on a trip and slammed the middleweight fighter with authority.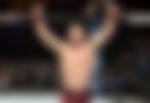 "Luke is flying," the coach worded to describe the slam. Mendes even asked Rockhold whether he let Makhachev pull the move. However, the middleweight fighter candidly offered that it was all Makhachev's efforts.
ADVERTISEMENT
Article continues below this ad
WATCH THIS STORY – Kamaru Usman, Islam Makhachev And Other Fighters With The Longest Active Win Streak In UFC
What do you think of Khabib Nurmagomedov taking a dig at Luke Rockhold?