'If You Have a Problem We Can Fight in September'- Dan Hooker Issues a Challenge to Islam Makhachev
Published 07/20/2021, 11:30 PM EDT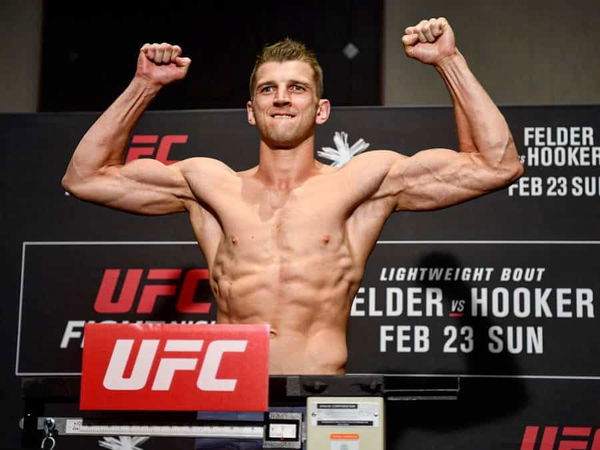 ---
---
UFC lightweights Dan Hooker and Islam Makhachev have been jawing back and forth with each other and things are heating up. Chiefly, the verbal barbs began to fly as Makhachev was preparing for his first UFC main event. 'The Hangman' called out Makhachev before the fight and appeared on Submission Radio after Makhachev's win against Thiago Moises to talk about.
ADVERTISEMENT
Article continues below this ad
Despite Makhachev's fourth-round submission win, Dan Hooker wasn't all that impressed with Makhachev who is ranked number 9 currently. The Russian mauler took umbrage at certain comments made by Hooker and clapped back on Twitter. Chiefly, he reminded Hooker of his 8-fight win streak and trolled him for losing two in a row.
I have 8 fight winning streak, this guy is 3-3 in last 6 fights. I was looking to fight him year ago, but he was scared even mention my name. @danthehangman wish you good luck in next fights, win something and we can talk. https://t.co/WxGcVkq15O

— Makhachev Islam (@MAKHACHEVMMA) July 19, 2021
ADVERTISEMENT
Article continues below this ad
Dan Hooker was quick to respond to Islam Makhachev and he immediately let it be known that his losses came to the divisional elite. Furthermore, Dan Hooker openly challenged Makhachev to scrap in September and it's unclear if he'll take the bait. However, this isn't the first time that the City Kickboxing star has taken aim at Makhachev.
Scared haha check the timeline. I went to war with Felder and Poirier while you were cherping. Both make your fight Saturday look like a tickle party. If you have a problem, we can fight September. @MAKHACHEVMMA

— Dan Hangman Hooker (@danthehangman) July 20, 2021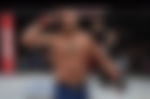 Hooker vs Makhachev: Locking horns
It's clear as day that amongst active lightweight fighters, not many elite fighters are actively seeking a bout with Makhachev. He has a style that makes great fighters look unfortunately average, to say the least. Not to mention, he's shown that he's growing his arsenal more and more with each passing UFC bout.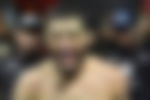 ADVERTISEMENT
Article continues below this ad
Dan Hooker will have a tough time against Makhachev stylistically speaking. Makhachev relies on body locks and foot sweeps and this could give 'The Hangman' trouble over the course of 25 minutes. However, Hooker has devastatingly powerful knees and close-range hooks that can turn off the lights on any lightweight.
Dan Hooker is coming off two hard-fought losses and he'll need to get back to winning ways sooner rather than later. Given the way the rankings are placed, Hooker vs Makhachev is the bout to make especially after seeing the heat between them. The fans have definitely shown some interest in the match-up and time will tell if the UFC sends out contracts to both men.
Read this story: Top 5 Biggest Rivalries in the History of the UFC
ADVERTISEMENT
Article continues below this ad
Trending Stories