'If You Want to Get Back on Road of Success'- Georges St-Pierre Sends Conor McGregor a Message
Published 03/17/2021, 3:04 PM EDT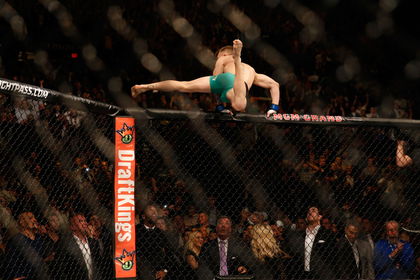 ---
---
UFC legend Georges St-Pierre has revealed what he believes the recipe of success for Conor McGregor is. McGregor has fought only 3 times in the UFC in almost 5 years and has lost 2 of them. '
ADVERTISEMENT
Article continues below this ad
Rush' believes 'The Notorious' can once again become the world-beater that he once was. However, he needs to change his approach to some fundamentals for that.
McGregor is a former 2-division UFC champion and arguably the biggest superstar the UFC has ever had. But he made an insane amount of money in his boxing fight against Floyd Mayweather. And one might argue his commitment to MMA hasn't just been the same since.
ADVERTISEMENT
Article continues below this ad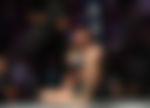 Ariel Helwani and Georges St-Pierre discussed what should Conor McGregor do
While interviewing St-Pierre, Ariel Helwani brought up a famous quote of the recently late great 'Marvelous' Marvin Hagler.
Hagler once said, "when you're rich and famous, it's hard to go run at 5 am." Helwani said that in reference to McGregor as the ESPN journalist believes the Irishman is not the same hungry fighter who once conquered the UFC.
St-Pierre agreed to the claim to some extent and added, "When you get money, these things change, however, and to keep performing, you need to get out of your comfort zone, you cannot stay in your comfort zone during a training camp, because you're trying to recreate the same element that you will face for a fight.
"And when you're going to fight, you won't be in your comfort zone. So it is imperative that Conor, if you want to get back on the road of success, he need to get out of his comfort zone.
"He need not to be the boss of his training camp. He need his coaches to tell him like now you're going to spar this guy, you're going to go there do this. Even if it doesn't please him.
"He need to go through that because if you stay in your comfort zone, the only thing that can happen is, you will go down," added the former welterweight and middleweight champion of the UFC.
Have we seen the best of McGregor already?
'The Notorious' one has been a superstar like none other. He elevated the UFC and the sport of MMA in general to greater heights.
ADVERTISEMENT
Article continues below this ad
However, he has achieved it all in the sport and is not the same fighter or person he once was. So, fans might have already seen the best of the McGregor era.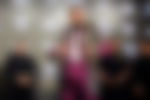 But he is a competitor and an elite athlete. So, one can expect to see him compete occasionally in the UFC. However, if the same pedigree can be expected from his performances anymore, remains questionable.
ADVERTISEMENT
Article continues below this ad
But what he has already done in his career, will always be remembered by the UFC faithful. What did you make of St-Pierre's words about 'The Notorious' one? Let us know.